Hire a Motorcycle or Scooter for TV, Film or Photoshoots
Not only do we support major events across the country, but we can also hire or source vehicles for photoshoots, TV, film, and other special projects.
Spyder uses its manufacturer and private connections to find the hard-to-find.
We have several years' experience working with big businesses in the UK on a variety of campaigns; sourcing, supplying, and supporting.
Supported Projects
We have helped provide two-, three- and four-wheeled vehicles including a Jaguar XK220 valued at £500,000, which was used for sound recording on track as well as sourcing new motorbike models for manufacturer product development.
We offer services outside of the norm, providing both bikes and their riders for promotion.
Sony
Sony were a significant customer throughout the development process for a new car and motorcycle driving game.
We were asked to source and supply a number of bikes and sports and supercars for visual and sound recording purposes.
We also employed professional riders and drivers to use the bikes on the runway so the full spectrum of revs could be recorded – this was a tough gig!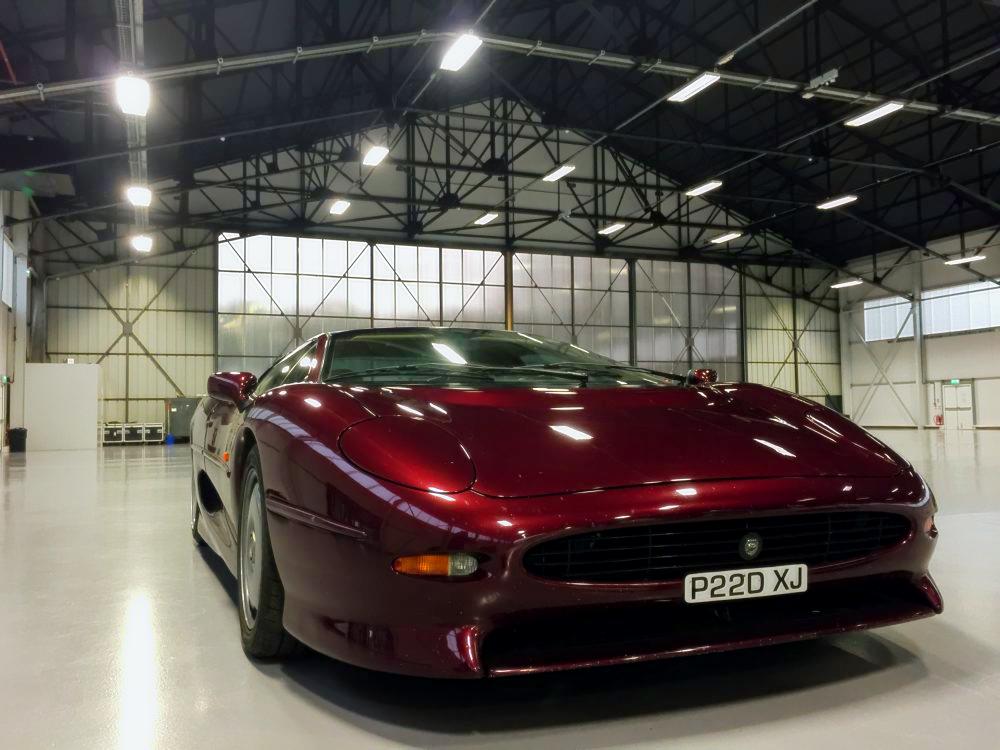 Netflix Film – The Gray Man
Spyder was booked by Stellar London to assist in promoting the launch of the Gray Man film on Netflix.
Prior to the event, we wrapped four Aprilia Tuono motorcycles and supplied outriders to accompany a promotional team and mobile exhibition in London, Birmingham and Manchester over three days.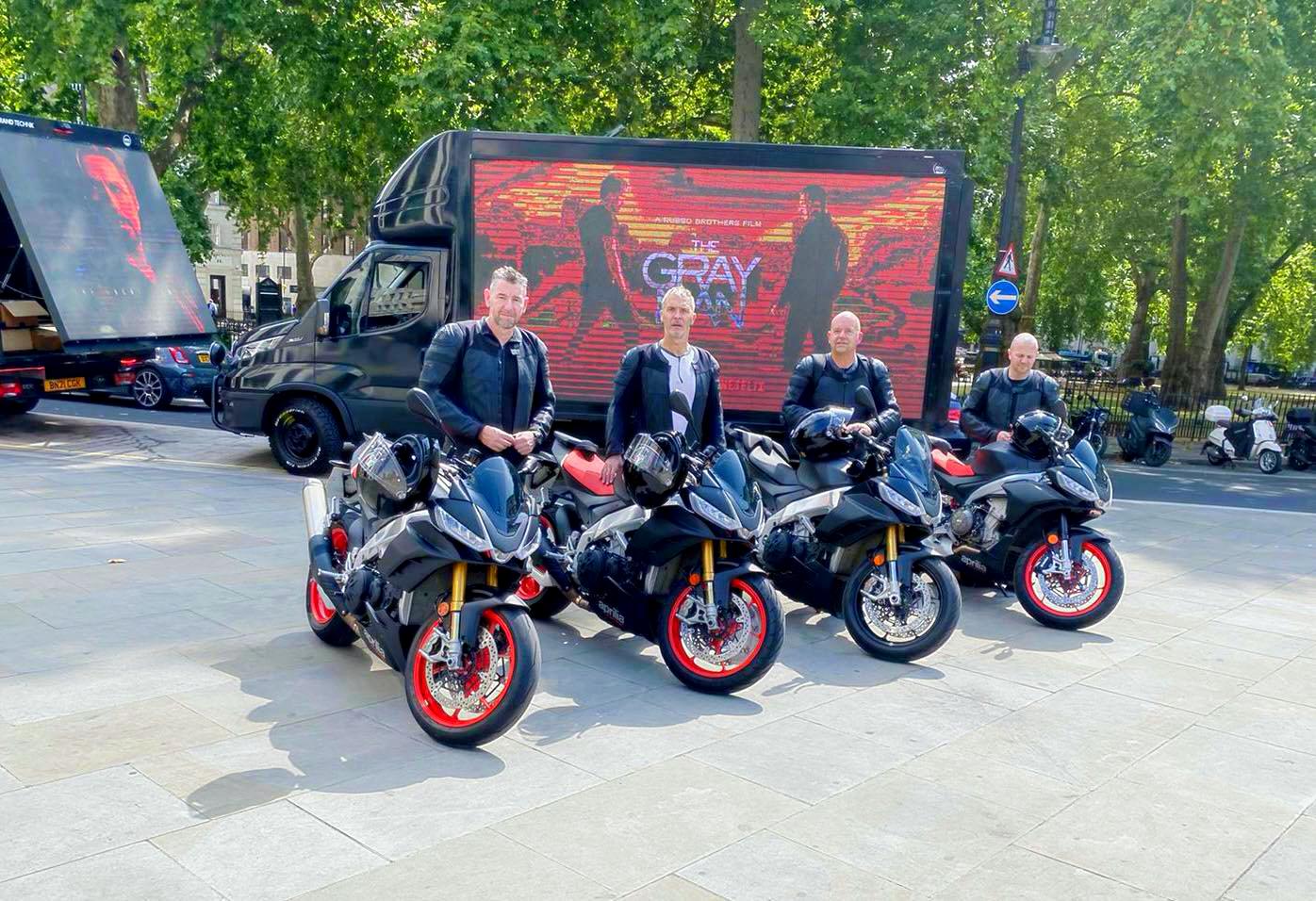 Ducati UK Launch – Diavel V4
Earlier this year, Ducati UK launched the all new Diavel V4 into the UK dealerships, a roadshow Spyder managed and ran.
We were also asked support a VIP launch on the 40th floor of the London Gherkin on the evening of 17th February. This was a challenge as the service lift only went so far up! However, after manoeuvring the bikes up two flights of stairs, Ducati had a great event with the new Diavel V4 being the star of the show on the 39th and 40th floors.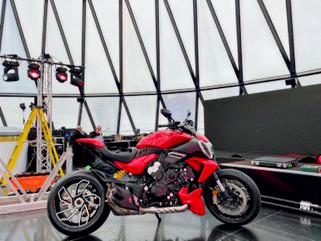 Deliveroo Christmas Campaign
We have worked with Deliveroo several times using our Piaggio Liberty 125 scooters.
In this specific Christmas campaign, the brief was to recreate a Christmas sleigh scene. Our white scooters were wrapped to meet the requirements and branding of Deliveroo and placed in prominent places across the country.
Mulberry Campaign
The brief in the Mulberry campaign was to convert a Vespa Elettrica and GTS into Mulberry branded scooters in collaboration with Piaggio UK.
This involved a vehicle re-spray, vehicle registration and PDI. We were also involved in co-ordinating the seat to be re-covered in Mulberry leather, as well as the logistics around display of the bike at the Mulberry store.
Finally…
We have worked on a variety of specialist projects over a number of years.
Please contact us if you need to hire a motorcycle or scooter for film and TV work or any other special project.
Phone no: 01327 857213
Email: info@spyderclub.co.uk
To see our full company credentials document take a look below…