We head off on another Spyder Club members trip to the Swiss Alps in September.  We have been riding in Switzerland since 2010, with this our sixth time of returning.
There are two great reasons for riding in Switzerland, the roads and the views.  The Alpine passes twisting through the snowcapped mountains make for some of the best riding in Europe.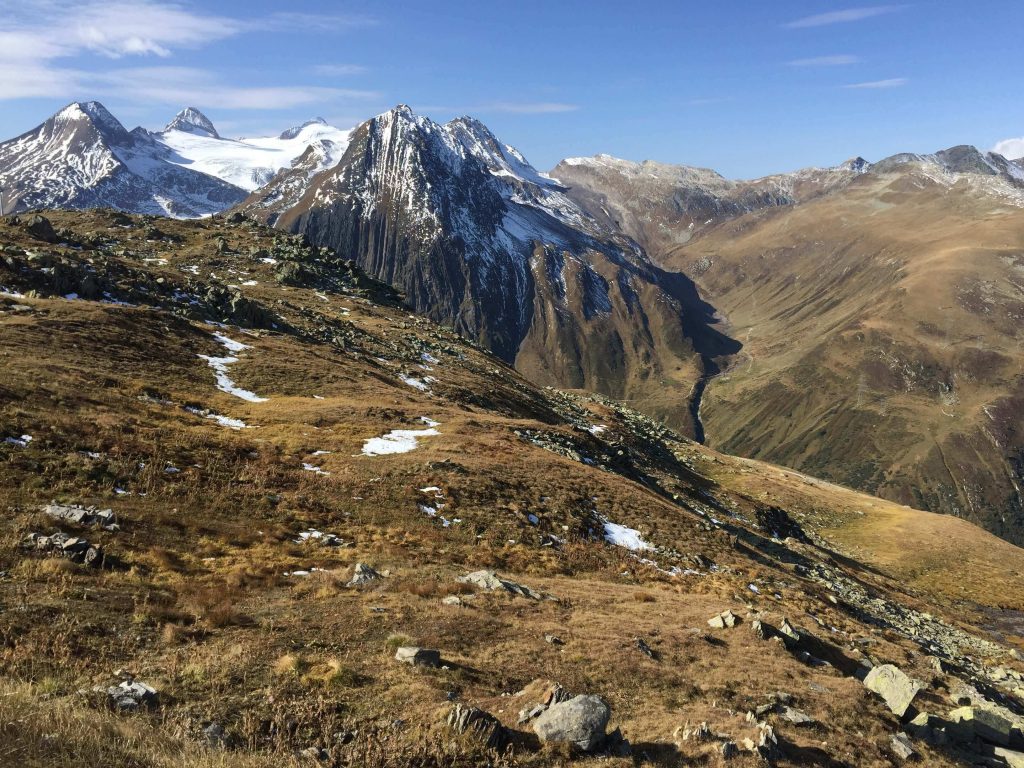 The Nufenen Pass
Amongst the famous and busy passes such as the St Gotthard-Pass, the Furka Pass and the Fluela Pass, there are also plenty of lesser known roads.  These offer just as much two-wheeled fun but are usually less travelled, making for a brilliant riding experience.
A favourite ride in the Swiss Alps is the Nufenen Pass.  It is becoming better known, but because it parallels the Furka, often that is where riders head.  And for that reason, and in our experience, the Nufenen has never been that busy. It's also the highest paved mountain pass in Switzerland and lies between the summits of Pizzo Gallina and the Nufenenstock.
We always start from Ulrichen, meandering up through mostly sweeping sections of road with the odd tight turn thrown in to keep you on your toes.  That's until we reach the top –  up there it's hairpins galore.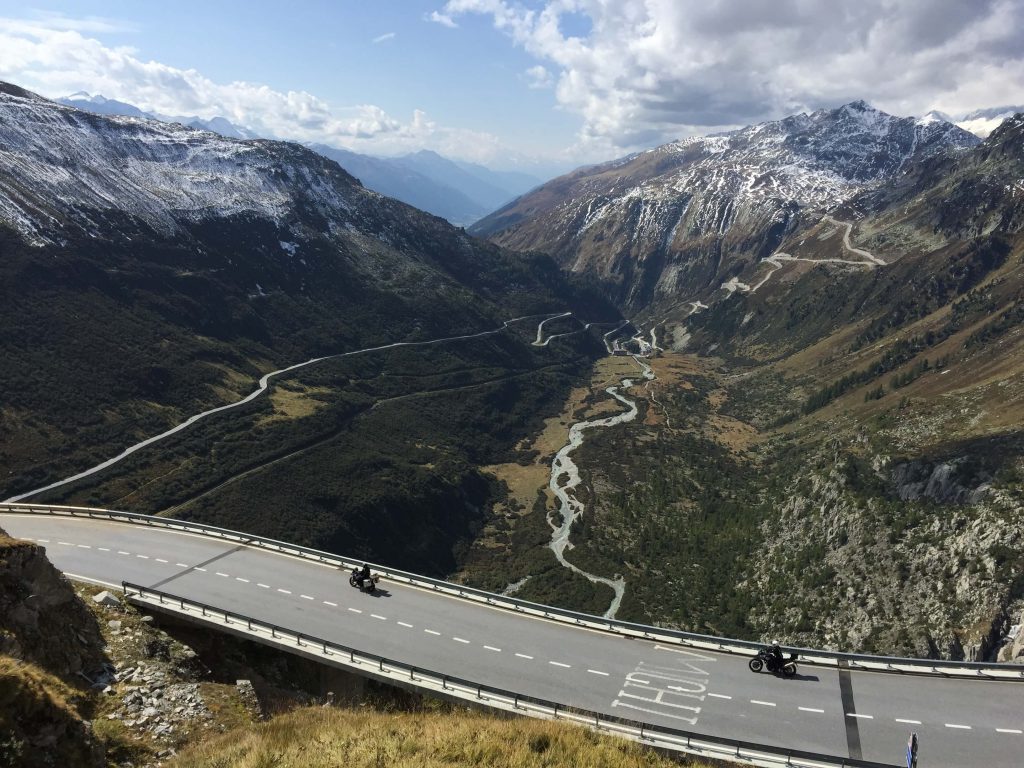 Approaching the top, the spectacular vista finally comes into view. A view that only the Alps can offer, with the iconic triangular peak in the distance covered snow.
On the other side it's a quick descent, with a few first gear corners to drop you down the steeper bit. It's then time to follow the sweeping road all the way to Airolo.  There are also a number of villages on the way down if you haven't stopped at the top.
At 23 miles it's not going take you all day but it'll be a great part of it! If you want to explore a little more it can also be added into some of Switzerlands other epic Alpine Passes.
If you'd like to ride the Nufenen Pass for yourself, we're always on hand to help you choose a bike and point you in the right direction. We've even made a handy Google Map to take with you on the way!