They are here, the Ducati Panigale V4 S and Ducati Mulitstrada 1260 S Touring have arrived at Spyder Club and Spyder Motorcycles.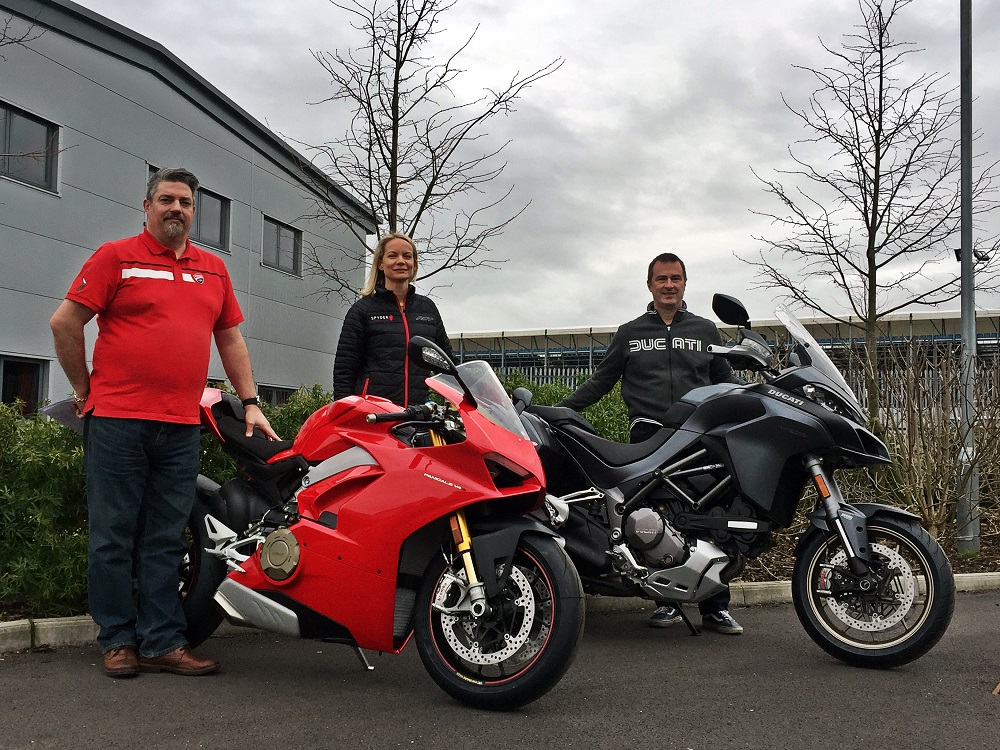 We can't wait to get out on these two.  All our past Panigale and Multistrada Spyder Club bikes have massively impressed members, hire and lease customers and these two are only going to be better.
They'll be heading to Spain in April for their first proper outing in the sun and prior, ridden by members at our Open Day on the 24th March.
A very big thank you to Ducati UK, in particular MD, Tim and the guys at Ducati Nottingham for a great Ducati service.
Now where's my helmet….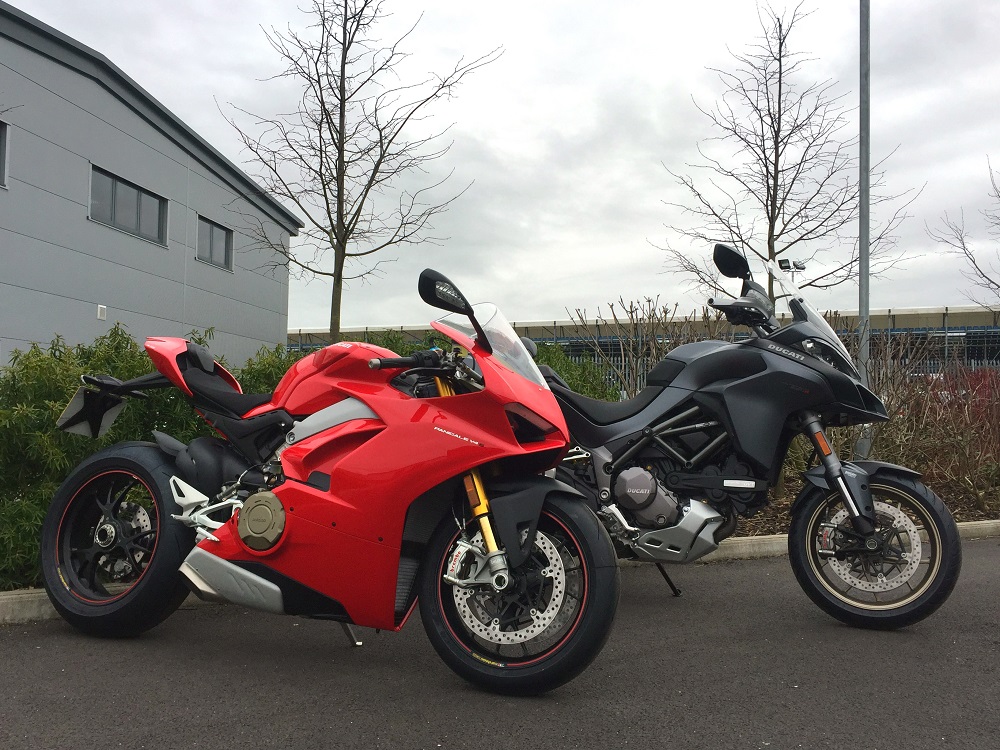 If you'd like to ride lease the Ducati Multistrada 1260 S or hire the Ducati Panigale V4 S then get in touch with Spyder Motorcycles now!