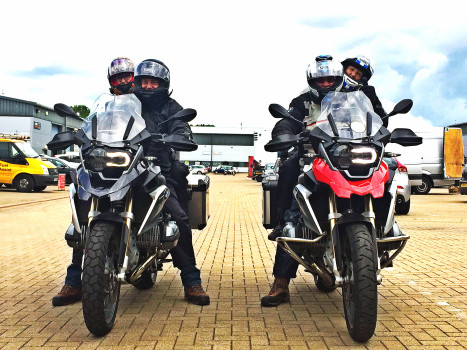 Spyder Motorcycles requires a general motorcycle assistant to provide support to the day to day running of our motorcycle hire, lease, fleet and event management business. With full training given, the candidate will be responsible for motorcycle preparation, logistics and organizing service work. The role includes the handover of motorcycles to customers and maintaining our high service standards.
General Motorcycle Assistant Day to Day Duties and Responsibilities
– preparing motorcycles for hire and lease customers by checking the vehicles levels, tyre pressures and electric functions (full training provided)
– motorcycle cleaning and valeting (full training provided)
– motorcycle movement and loading (full training provided)
– scheduling motorcycle maintenance
– motorcycle handovers to customers, explaining functions, pointing out damage and making sure each rider is comfortable with their chose of bike
– working within a small, dedicated team
– providing a high level of customer service always
– delivering motorcycles (full training provided)
The successful applicant will need to be confidant with motorcycles and people.  Although a full-time role, flexibility will also be required due to the seasonal nature of the motorcycle industry.
Spyder Motorcycle provides a variety of services to its customers and the right candidate would be given the opportunity to expand their role and further develop their talents.  Spyder Motorcycles is dedicated to progressing employees through training and experiences.
General Motorcycle Assistant Attributes and Attitude
The ideal candidate will have a full motorcycle and driving licence and be an enthusiastic individual with previous experience in a service role desirable but not essential as full training will be given.  More important is a passion for motorbikes and the right attitude to progression, learning new skills and ideally a good basic technical understanding of motorcycles in general.
Good communication skills, remaining organized while busy, and above all being a genuine team player while delivering excellent customer service is desirable.
General Motorcycle Assistant Benefits
In return for your dedication we offer between £15,000 to £18,000 per annum depending on experience, and performance related benefits after a probationary period.
A work place pension is provided and 21 day's holiday per annum.  Other motorcycle related benefits are available. 
General Motorcycle Assistant Job Location:  Silverstone Race Circuit, Northamptonshire
General Motorcycle Assistant Job Type:  Full- Time