In 2013 we ran a Yamaha R1 with its crossplane crank and unique in-line 4 cylinder howl, it went down exceptionally well with members.  Our Yamaha UK contact moved on and it took a while to reignite the relationship and for the Yamaha MT-10 to arrive.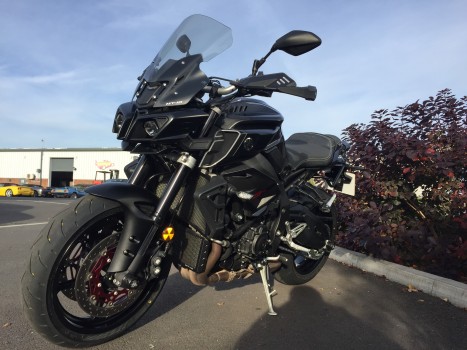 Members loved the R1 and their comments often suggested its engine would be brilliant in a sports tourer too, torquey, smooth and punchy as hell when you wanted to have fun.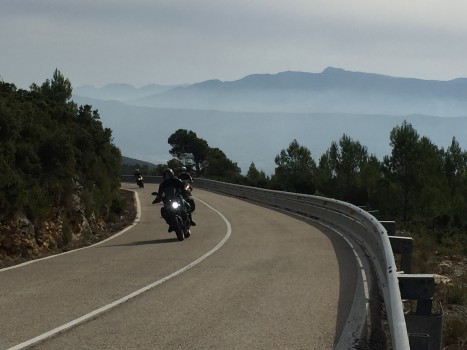 So when the opportunity of a meeting with Yamaha UK appeared we grabbed it and are now working on an agreement to have their motorcycles back on the Spyder Club and Motorcycles' hire and lease fleet.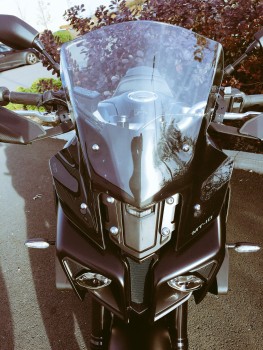 In preparation of this new agreement, Yamaha loaned us an MT-10 Tourer Edition, with that lovely crossplane crank 1,000 cc, in-line 4, for the Season Finale trip to Southern Spain.  So, did members got the bike they desired 4 years ago?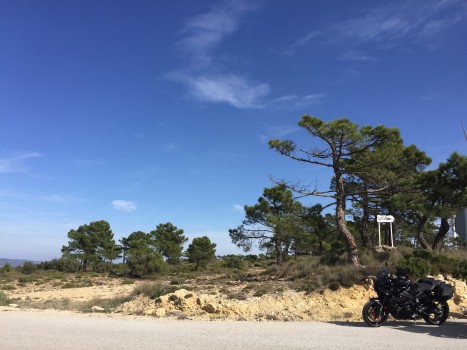 Hell yeah, what a great bike the Yamaha MT-10 is!  The engine torque and sound are superb, for me, it works even better than it does in the R1.  On twisting Spanish roads it performed fantastically, that engine never stops pulling, well I'm sure it does but I'm happy making the next corner!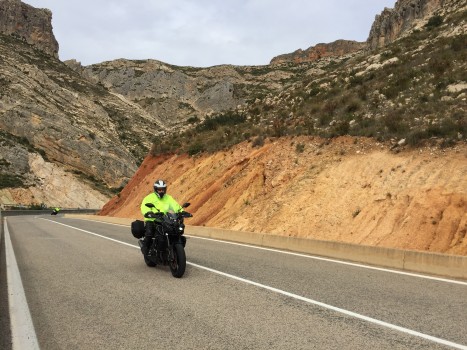 The riding position is perfect, upright enough to be comfortable all day long whilst still feeling sporty, and returning to that motor, you can't help feel like the GOAT himself, well, a far less talented version anyway.  The sound is intoxicating.
When stood back from the Yamaha MT-10 the chassis looks short but the tech spec reveals it's over 2 metres in length.  It does turn in quickly though whilst braking is very stable.  It feels really chuckable too, you can really hustle the bike through the technical roads we ride under the sunshine skies of Spain.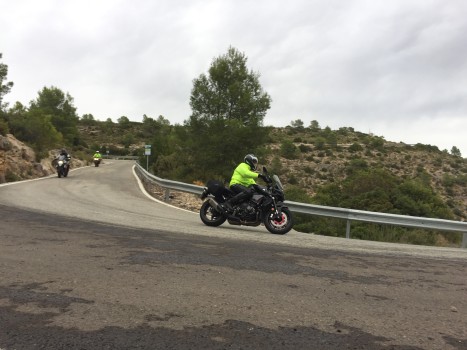 So what did our guests think?  Sized up against stiff opposition in the shape of a KTM 1290 GT, BMW S1000XR, Aprilia Tuono, Triumph Street Triple 765 RS and Ducati Monster 1200R?  They loved it!
Two of the guys felt it flattered their riding the best, praise indeed when you consider the cost of the other bikes with us which share its sports touring credentials.
It's a very accomplished motorcycle and a effortless fast touring bike with loads and loads of power, the GOAT may need a few more BHP.  Would we have one on the fleet?  We have already ordered one.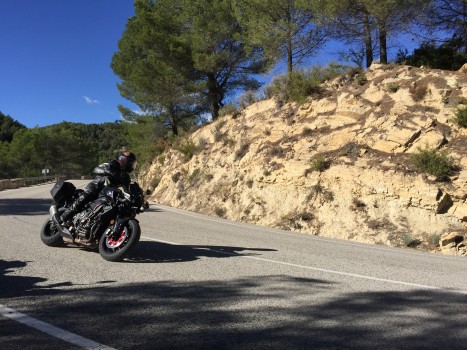 Thank you Yamaha, we can't wait for our MT-10 Tourer Edition to join the fleet and be with us on the April Season Starter in Spain, there will be many more members revving that throttle wanting to hear those sweet notes.