Firstly a huge 'thank you' to all of the members and non-members who came along to our open day on the 29th April. We had a fantastic turnout and great atmosphere for our open day extravaganza!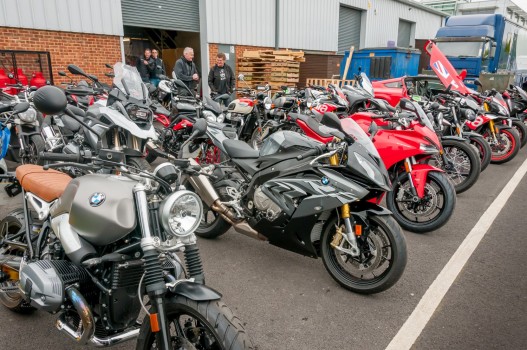 With the support of motorcycle manufacturers Aprilia and Triumph and dealers BMW Park Laneand Bennett's Motorcycles, MV Agusta Yorkshire, we had a plentiful and superb fleet of motorcycles for guests to ride.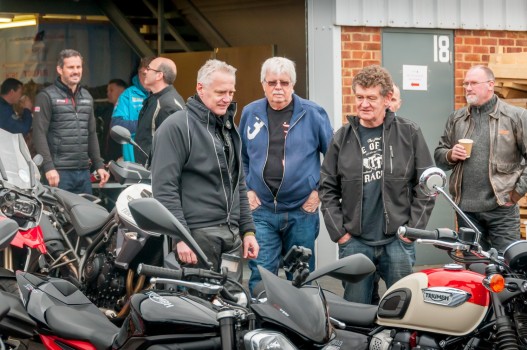 We also teamed up with Baines Racing, our neighbour at Silverstone Park, who were offering experiences and technical information for those wishing to exercise their legs on two wheels, rather than their wrists. Core Cycling were also offering coaching and Retul advice.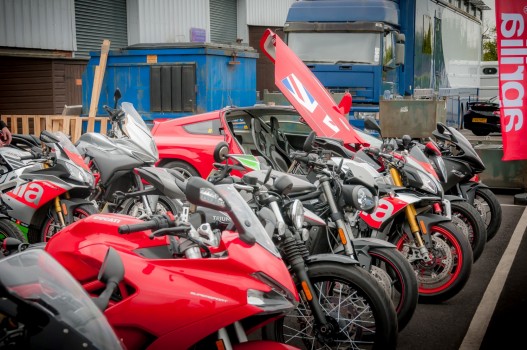 Also in attendance were Arai doing free helmet services and RST. Zona also brought their set up and offered demos of their rear view camera system.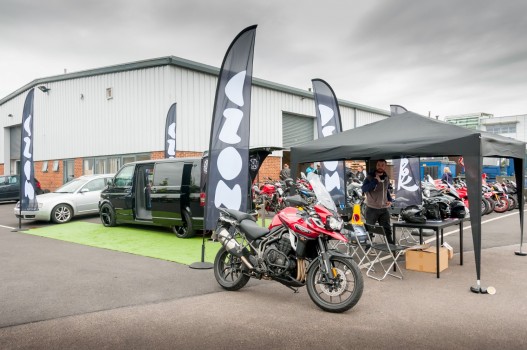 Along with the two wheeled attractions, those clever boys from Delta Motorsport took a number of people out in the all electric E4 Coupe. With carbon fibre aplenty and little noise, the lucky people who got a ride came back very exhilarated.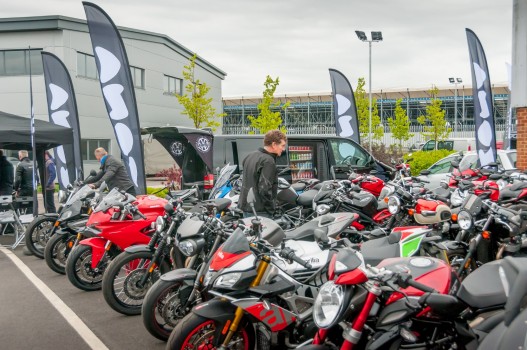 It was a great day with a superb atmosphere both in our new lounge and bar area at Spyder Club HQ and around the exhibitors in and outside. Thank you to everyone for making it so.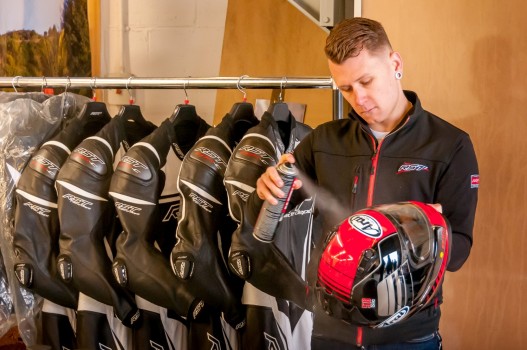 However there was a negative to the day, a day we knew would one day come and after nine years, sadly it arrived. One of our very competent, careful riders suffered a serious accident.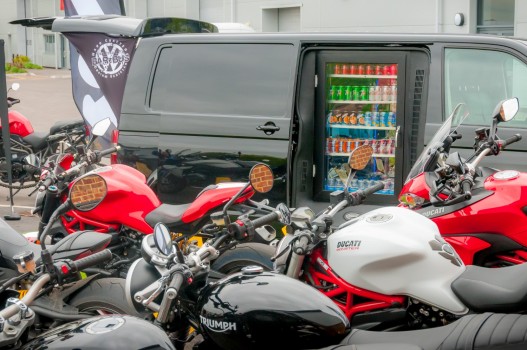 Why would we mention this? Because the member involved is a consistent, considered and experienced rider with 25 years of motorcycling behind him and until the 29th April, no incidents.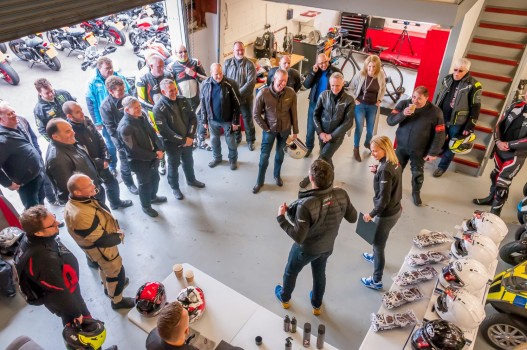 He is now in hospital on the long road to recovery through no fault of his own. He is with us because of the quick actions of Spyder Club members, the emergency services and Thames Valley Air Ambulance.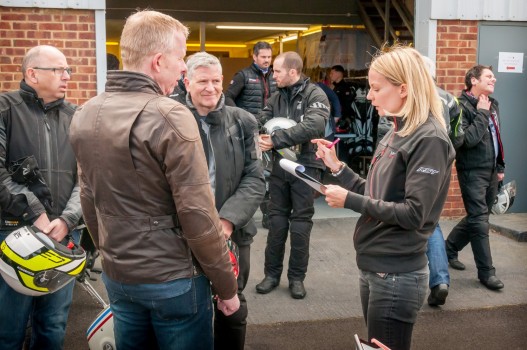 It's a sobering thought that such a careful and experienced rider can still come to grief and a lesson to all riders that training, the right clothing and first aid skills should be compulsory. Advanced training is already a big part of our membership and we will be offering workshops in the future featuring first aid too.
We wish him the speediest of recoveries and thank those both at the scene and back at base for understanding the seriousness of the event.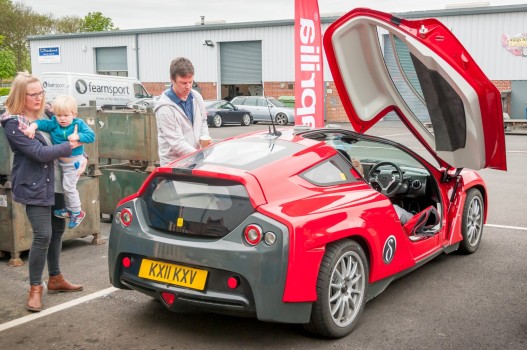 To finish on a positive note, that's our first serious incident in 9 years and a testament to our members and trip guests. We will therefore look forward to our next open day and providing advanced riding and first aid work shops at Spyder Club, Silverstone.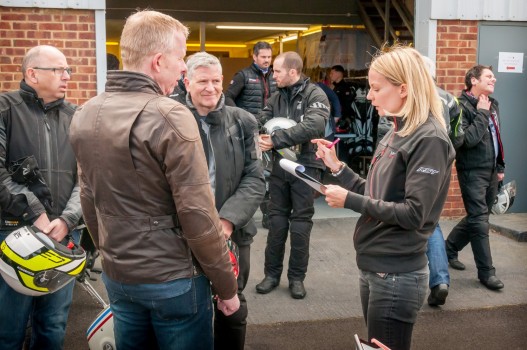 We are also looking forward to seeing our friend back in the Spyder Club members bar in the not too distant future.