Another cracking day on the 2 mile runway at Bruntingthorpe Proving Ground in Leicestershire. Guests enjoyed the craziness of being able to open up their motorcycles and cars to their limits in the safety of a closed circuit.
As Sean W said, 'wow, I've never been able to just whack open the throttle before and experience all the power and acceleration of my motorcycle.' And that's exactly what you can do at Bruntingthorpe with its masses of tarmac in front of you and either side.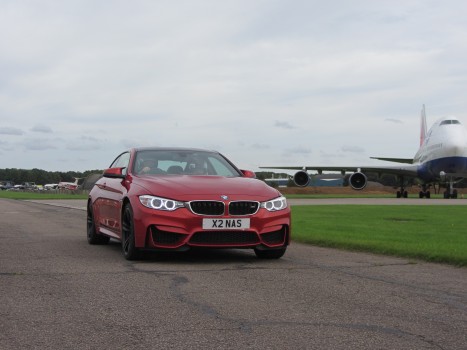 Whether in your car or on a bike, Bruntingthorpe is a great place to thrash your vehicle. With a Porsche 911 Turbo reaching 191 mph (indicated) from a standing start and 192 mph with a flier, it was by far the fastest car.
The bike title went to the BMW HP4. We had two present, one however had had a few tweaks and with the non-stop track attack attitude of its rider Shaun K, he manage to clock a true 191 mph, he was a man on a mission.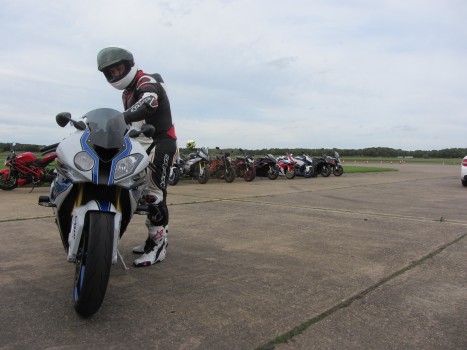 Faired bikes are the way forwards on a high speed day but for the few rides I managed at the end of the day, the naked KTM Super Duke R managed an indicated 185 mph. Yes I had a sore neck later, but nothing a few glasses of wine couldn't solve. Man that thing moves, the torque of the line is relentless, however I was beaten by a Ducati 1198 SP.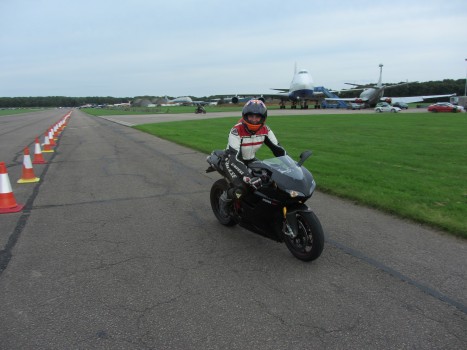 As usual our friends at RST and Arai came along to support the event and have a few runs down the runway, V-Maxing to their hearts content. They also did a fair trade in selling a few sets of their superb leathers and helmets to the Bruntingthorpe Spyder Club guests.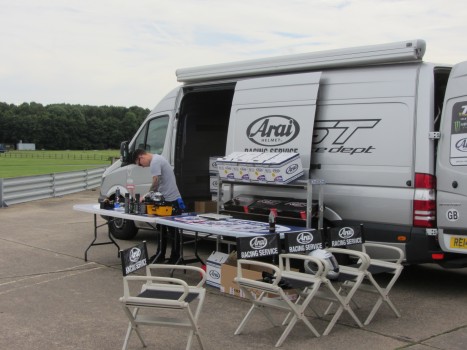 We also had Bahnstormers BMW join us with some of their customers. We like positive comments and smiling faces and that's exactly what we got. We hope they'll be joining us at next years event in their quest to go ever faster.
The excitement and out of the ordinary experience that a high speed day at Brungtingthorpe brings is unique. Being able to ride your bike, and drive your car if you have both there, to their max, or the max your own self preservation allows, is thrilling!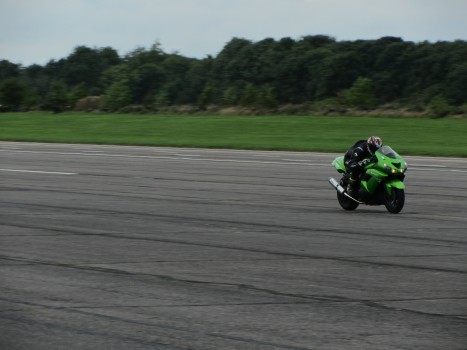 For some, reaching the vehicles V-Max or stop point is what it's all about. Going the fastest they possibly can for as long as they can, getting the best start so the final top speed is the best possible, from their vehicle is what it's all about.
For others, the delight of reaching their own goals or finding their comfort zone and staying there is perfectly good enough. And that's what makes Spyder Club so good. No one is exactly the same, yes we all have the passion for motorbikes, and many for business and cars too, but we are all different.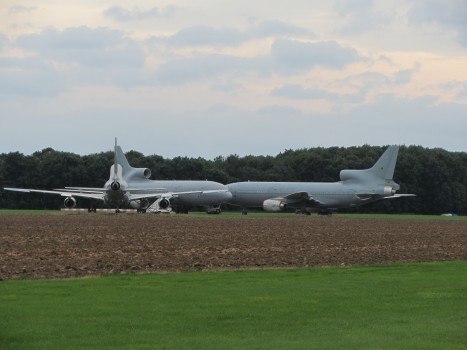 As long as everyone is smiling and waxing lyrical, we are very happy because our customers are, it may be a cliche, yes, but that's why our business is growing and our members and guests keep coming back for move. Until the next one, we can't wait until our 2017 Bruntingthorpe High Speed V-Max event.