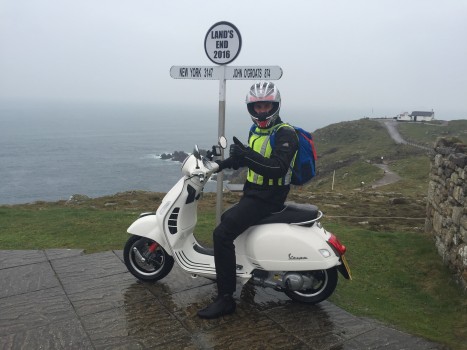 We are back, and wow, what a weekend!  Please help us raise over £3,000 an donate to Virgin Money Giving, thank you, enjoy the read!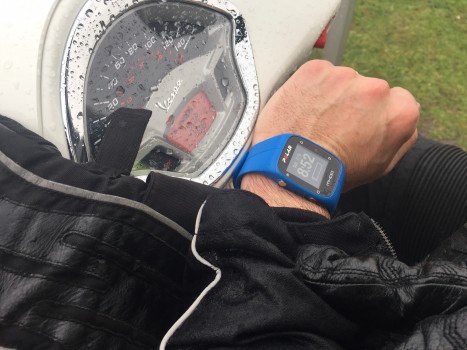 It was two and a half years in the planning, not because it was a particularly difficult logistics operation but because it was put off twice due to work load and a knee injury, but we finally did it!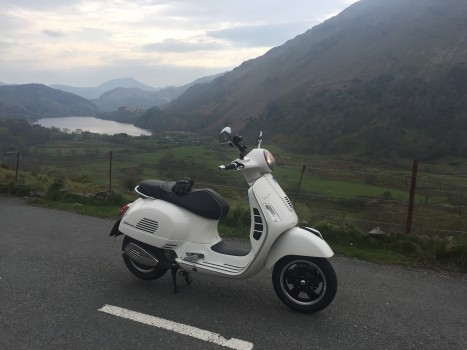 The plan was simple, ride a scooter from Land's End to John O'Groats as quickly as I could whilst climbing the National Three Peaks of Snowdon, Scafell Pike and Ben Nevis on the way up, simple!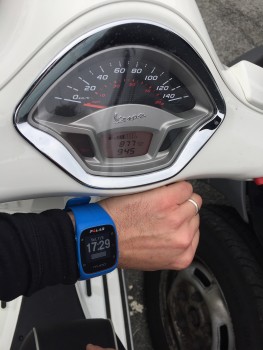 My goals were to complete the National Three Peaks in 24 hours and get from Land's End to John O'Groats (including the mountain climbing) in 36 hours.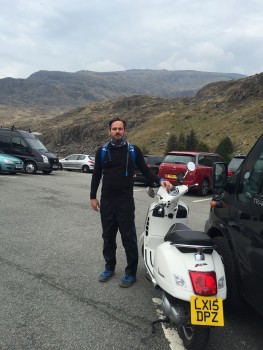 Whilst it wasn't completed in the times I'd set myself, I did ride a Vespa GTS from Land's End to John O'Groats and complete the National Three Peaks of Snowdon, Scafell Pike and Ben Nevis.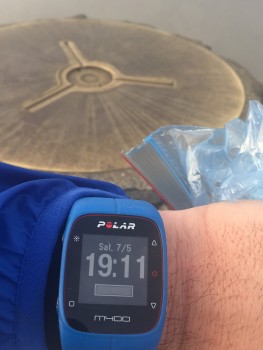 My hope of finishing the National Three Peaks in 24 hours and completing the entire challenge in 36 hours weren't realised.
After 827 miles and 41 hours with 2 hours sleep, I was only at the bottom of Ben Nevis with the final 185 miles of riding to John O'Groats to still complete at 22.30 on Sunday night.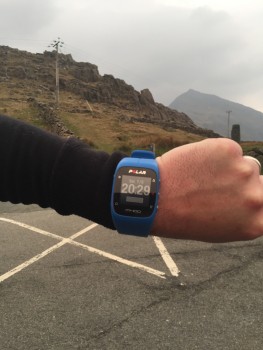 A bed in Fort William made far more sense and so after 6 hours sleep I climbed back onboard the brilliant Vespa GTS and headed north once more.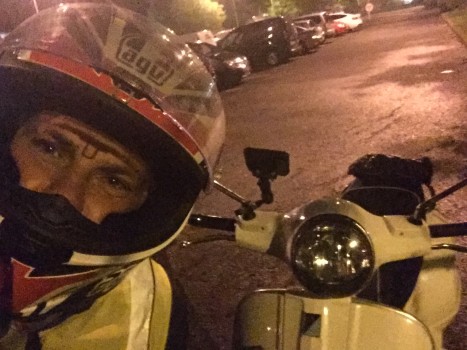 At 13.30 we reached our final goal, John O'Groats! With 1,013 miles recorded on the odometer and 21 miles of mountain climbing in my legs, I can't be too annoyed at missing my targets.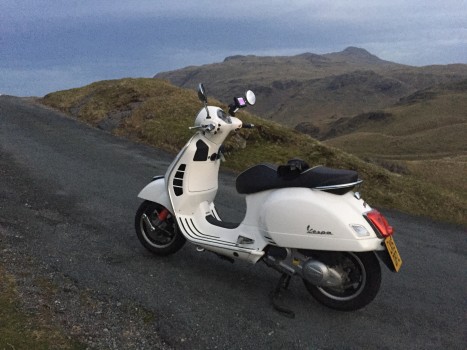 I got to climb the the National Three Peaks in near perfect conditions and for the majority, ride the fantastic Vespa on some of the UK's best riding roads under sunny skies.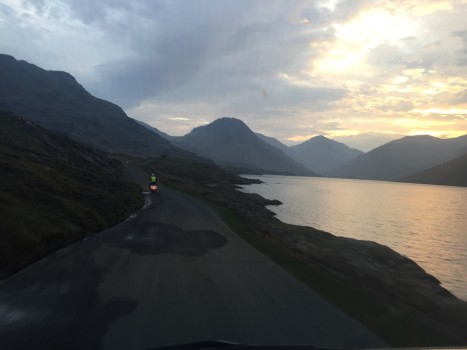 And the Vespa was truly brilliant! I loved every minute of riding it and in many conditions and road types.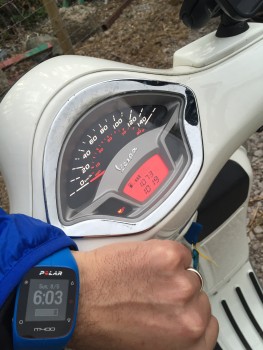 The Vespa tackled the superb roads of Wales, the Hardknott and Wrynose passes in the Lakes, the roads from Glasgow to John O'Groats, along the shores of Loch Lomond and Ness, across Glencoe and the beautiful east coast of Scotland, and it didn't miss a beat! It was truly brilliant and I loved it!!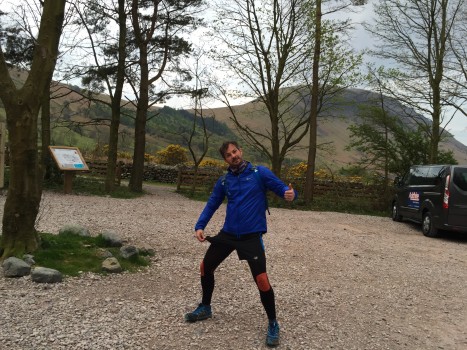 But also it hammered up motorways at 70 mph with no stress. Okay, there's not a screen to hide behind but my legs and feet enjoyed the wind break of the front of the bike and there's plenty of room to get comfortable and not spend hour after hour in the same position.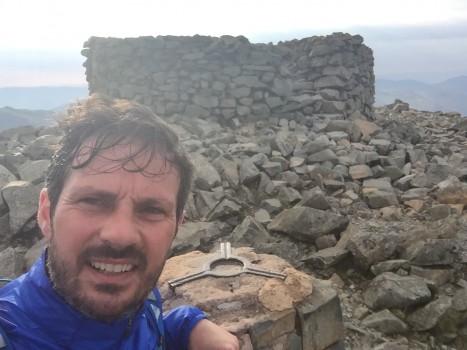 It also dealt with wet weather superbly. Setting off from Land's End, all the way up to Exeter it rained on Saturday morning and the Vespa GTS never felt unstable in the dodgy conditions, and I wasn't hanging around!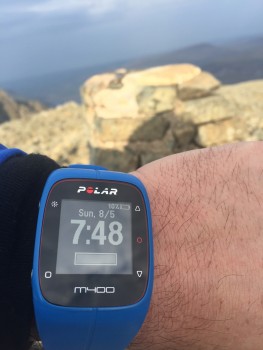 Again the heavens opened after climbing onboard the GTS after completing Snowdon. It was dark, the route was cross country from Pen y Pass to Chester and again, the Vespa never once felt unsettled on the wet, unknown tarmac.
The one complaint I have is that other bikes very rarely waved as I sped past! Until I held off four ZZR1400's for mile after mile after mile! They kept a respectable distance until there was the appropriate straight they could use to come by.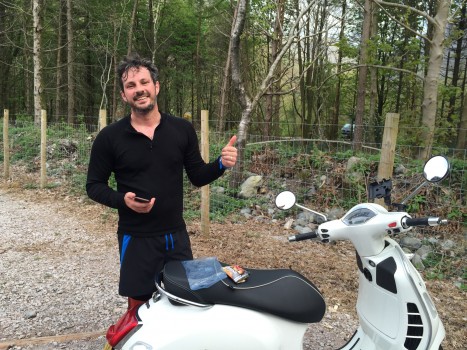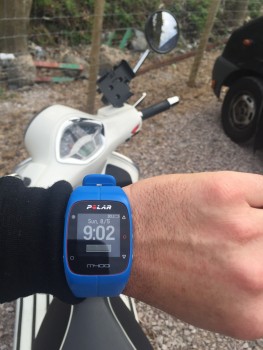 But through the corners, they showed no signs of being held up and indeed, a few miles later, having stopped for fuel and lunch, I saw them again and got a big wave from the three guys and girl out for their Saturday ride, respect at last!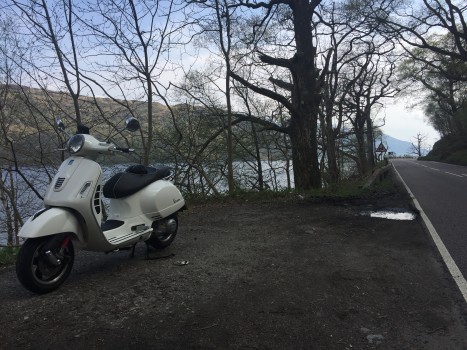 And therefore, to all the bikers who didn't wave, you should do, because the little GTS certainly showed a lot of you big bikers up. You may have got past me on the straights, but you disappeared into the distance through the proper stuff.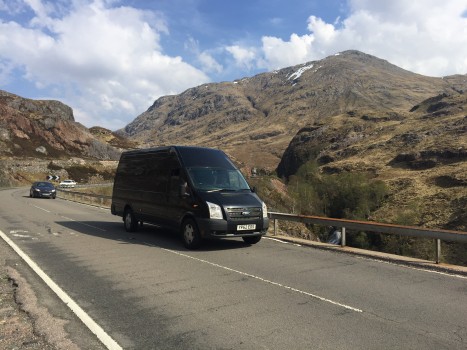 My ride wasn't a huge challenge in comparison to others who set themselves unbelievable tasks but it was bloody hard work nonetheless!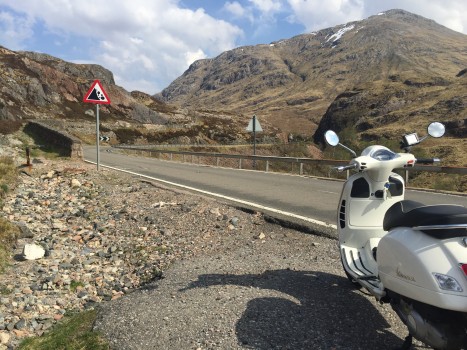 It was something I wished to do to remember my mum who died nearly 11 years ago at Thorpe Hall Hospice, Peterborough after a very brave battle with cancer.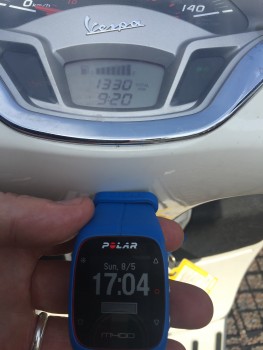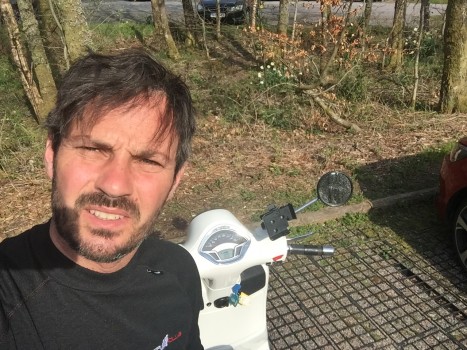 Over a period of 18 months, I saw her cry 3 or 4 times. Her strength in the worst possible situation was incredible, her commitment to her family ever present and always inspiring her to fight on.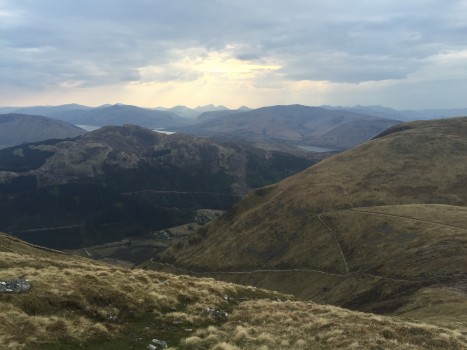 And therefore the weekend's challenge was a doddle in comparison to her challenge and we're very proud to have raised money for Sue Ryder Hospice that did so much for our family and so many others like it.
The National Three Peaks are great to do, a challenge many were taking part in during the weekend.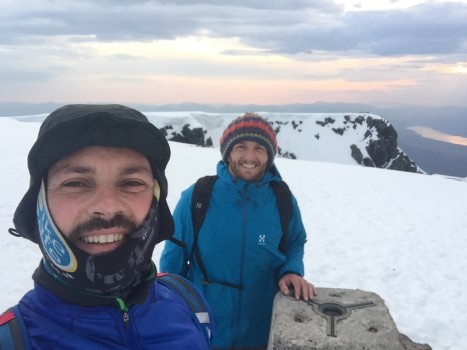 Climbing the three biggest mountains in England, Scotland and Wales within 24 hours is hard work.
Sadly I didn't complete it in 24 hours, it took me 29 hours, but then I did do the riding between them myself and had also riding a total of 828 miles during 41 hours!
I also realised that doing Ben Nevis last was a mistake. It's a hell of a lot bigger than the other two and holy cow, didn't it feel it!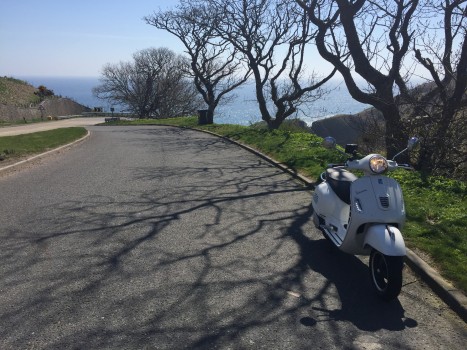 With legs on fire we were almost there! 185 miles were completed on Monday morning, a day later than I'd hoped, but the end was in sight!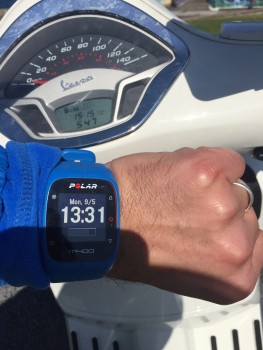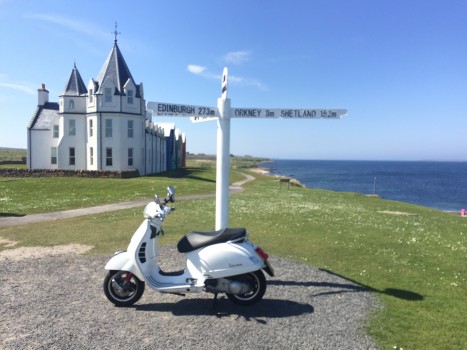 And so I finally arrived at John O'Groats, two and a half years after starting to plan it. I had the last few miles on the scooter chatting to my mum and laid flowers at the bottom of the John O'Groats signpost to remember all mums, but one so more than others!
Thank you to Vespa and Piaggio Official for lending me the right tool for the job, I had a blast! And a huge thank you to my wife Lizzi and cousin Christopher for coming along for the ride. Their support was essential and company perfect.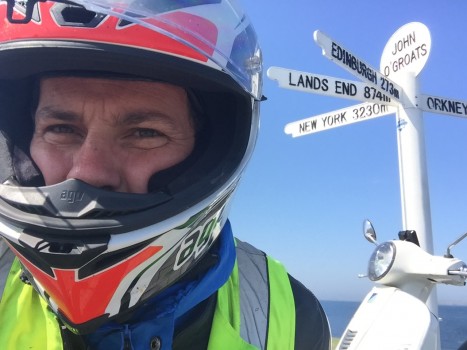 Finally, thank you to everyone who sponsored me, we raised nearly £3,000 for Riders for Health and Thorpe Hall Hospice, Peterborough, Sue Ryder.  You can still donate at Virgin Money Giving, please help us raise over £3,000.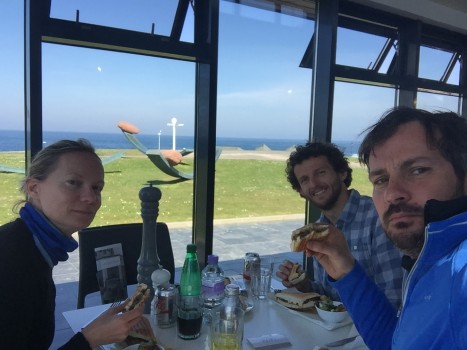 Now, what can we do next!?