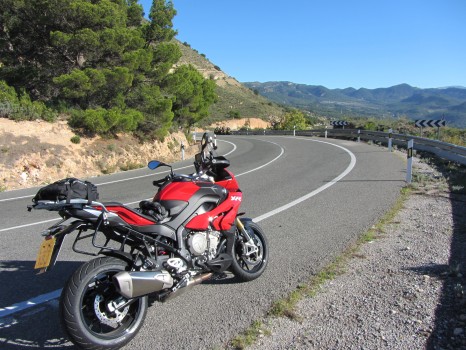 And there we have it, another fly-ride, short break trip season at Spyder Club is finished, and what a way to end! As ever we headed south to Spain and the Costa Blanca where guests flew into Alicante for four days of riding or three days riding and a day at the MotoGP finale at the Valencia circuit.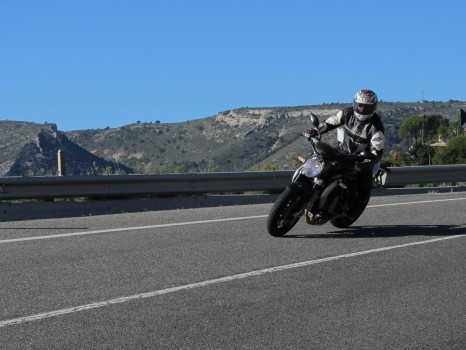 As usual the roads were in excellent condition, as near as dammit empty and just brilliant to ride! Add to that the near perfect weather we had each day and a 4 star hotel as our crash pad, plus a line up of fantastic bikes, what more could you ask for!?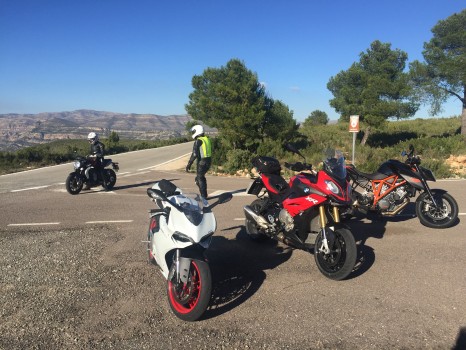 The bikes included a Ducati Diavel Carbon, 899 Panigale and Streetfighter 848, we also had an MV Agusta Brutale 800, BMW S1000XR and Triumph Street Triple R, and two KTM machines: the 1050 Aventure and 1290 Super Duke. As with any Spyder Club trip, it's not long before the guests start debating the bike of the trip, the one that does pretty much everything very well.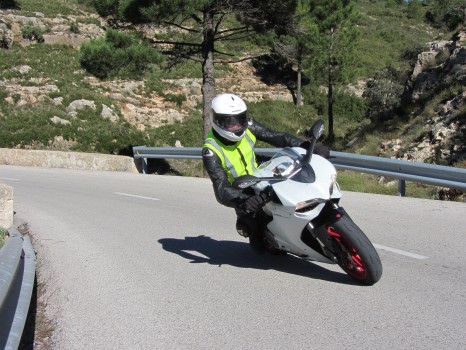 This was going to be interesting as two of the eight bikes had already won that accolade on previous tours, the Diavel and S1000XR. Both handle brilliantly, have ample power and make noises that get most of us a little bit excited! The new Diavel is leaps on from the old one, the engine, like the 2015 Multistrada, is so smooth, so responsive and the ever present question, how does it go around corners so efficiently!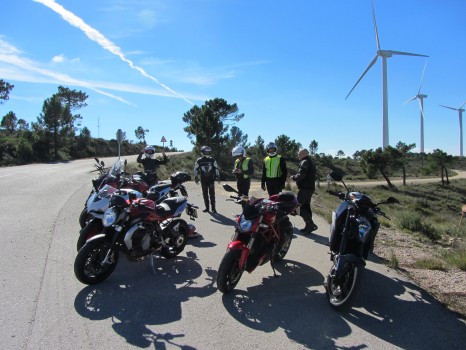 The XR is a dream bike, the engine from the S1000RR in a package as comfortable as a GS, plus that gearbox is so sweet! But on this occasion both bikes were eclipsed, in our guests opinions, by a complete hooligan, that can also tamed when the need arises, and then pushed on again, in the right environment, enabling progress with incredible efficiency and character that make you smile from ear to ear…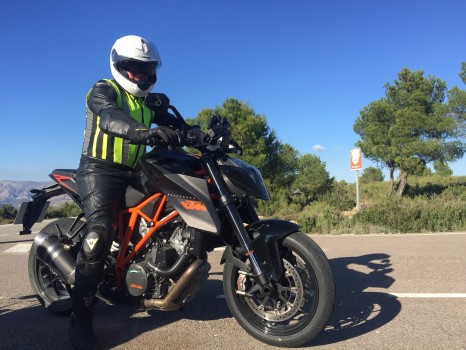 It was quickly determined as a bike that embraced the challenging roads, needed nothing in the power department and whilst it's looks weren't Panigale beautiful, it just made sense everywhere we took it. As it happened I didn't get a look in – I rode everything else but – the KTM 1290 Super Duke was never the last bike to be chosen!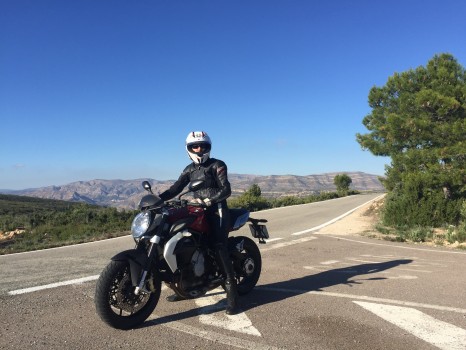 Heading to Alicante in November, where the sun shines and the roads are near perfect for riding motorcycles, is the perfect way to end our season, we've been doing it for three years now and we'll be heading there again in 2016
So if you enjoy the prospect of riding lots of different motorcycles, get all giddy about challenging roads, like the thought of meeting like minded bike enthusiasts and enjoy a the idea of a short break, fly-ride motorcycle trip with Spyder Club, take a look at the 2016 Spyder Club Trip Calendar.