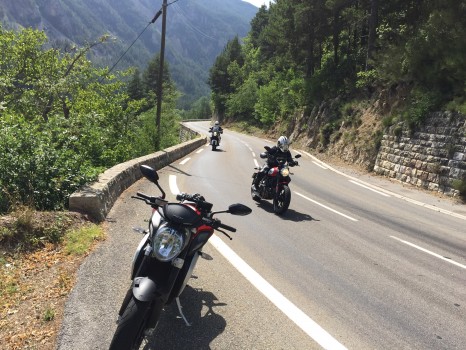 Southern France has been very kind to us in the past with fantastic roads, great food and of course a stunning fleet of Spyder Club bikes as always! But this time, we were really blessed!!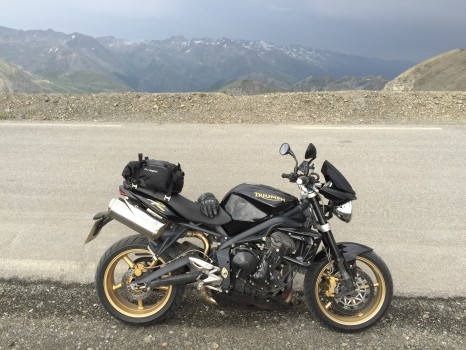 Expected temperatures for the area were perfect for riding, 20 to 25 degrees C, however France was experiencing a heatwave and we had 35 degrees, not the most comfortable riding we've ever done but once on the move, brilliant. The roads were a mixture of old favourites and new, and really did provide some of the best riding I've ever done. As one of our guests remarked, who's been a member and trip guest since 2010, 'it's the pinnacle trip', praise indeed!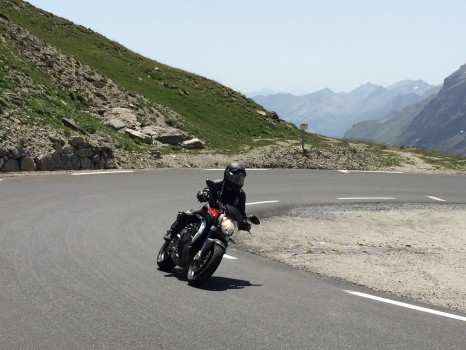 They really were that good, the Route Napoleon is always a pleasure, as was the Col du Galibier on the northern side, but the new roads we included were really impressive, from mountain headpins to blissful 2nd and 3rd gear bend, after bend, after bend……!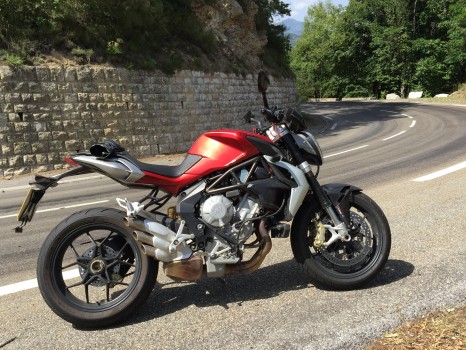 The bike fleet included a brand new BMW S1000XR which all our guests loved, it's just so easy to ride, a lump of confidence is offered as you climb onboard meaning you can really enjoy it over unknown routes, and the engine is silky smooth, perfect for riding glorious mountain roads! Guests got to pitch the XR against the equally talented KTM 1290 Super Adventure, a bike I have spent a good deal of time on and really like. Our guests were divided on which was the best but agreed each was a contender for the ultimate motorcycle, horses for courses!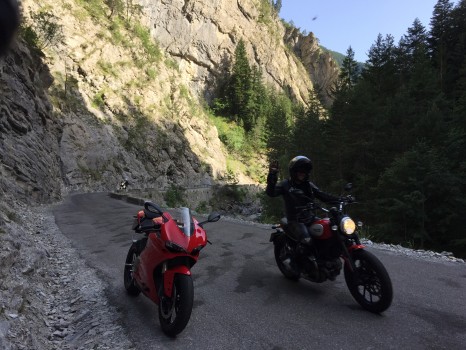 The other bikes taken included the MV Agusta Brutale, fun, fun, fun! The Ducati Scrambler, ha ha ha, more fun, and the 1299 Panigale, blast off!!! All three bikes had their place, the 1299 needs a smooth road for perfect riding but also works well on the few bumpy mountain roads we crossed to get back on to the good stuff. It is so good, so planted and just so much fun. The whole experience is just what you'd hope, special!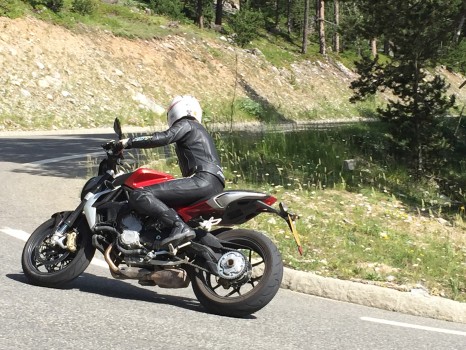 However 200 bhp is a lot for the twisty stuff, and that's just where the MV and Scrambler excelled! Both were a hoot, boots scraping the ground on the Scrambler, engine wailing on the MV, they are bikes that can be ridden, using the engine, setting yourself up for the corners and enjoying blasting out the other side.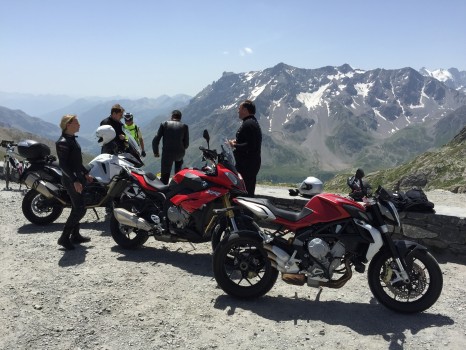 This is a trip we will definitely run again next year as not only were the routes spot on but we used a fantastic chalet south of Briancon that did everything we needed it to. Each night we sat on the balcony among the mountains, taking in the Alpine views whilst enjoying a beer and reminiscing about the day, perfect! Thank you chaps for joining us, we had a really good time!!