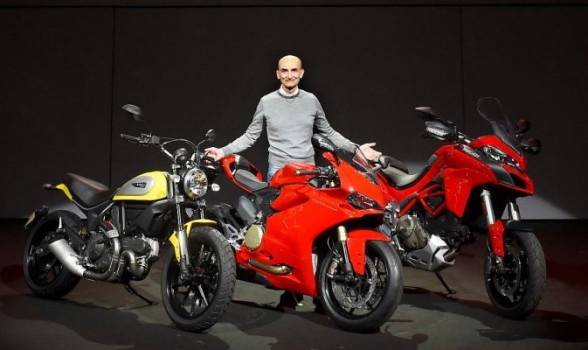 As we run up to the Motorcycle Live show at the NEC which starts this coming Saturday, 22nd November, we also start winding down for the end of the year; or at least that's the way we'd like to think it is!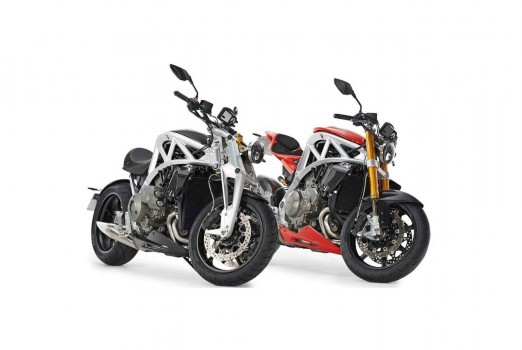 The reality is we need to be well on our way with plans for 2015, establishing new tours and events, such as the Picos Mountains and Dolomites trips and our new member rider coaching program; developing relationships with new partners and promoting other Spyder Club services with existing partners such as our freshly launched motorcycle rental in partnership with Can-Am Spyder, Ducati UK and KTM UK. However the news members are most interested and excited in is, as always, the new purchases!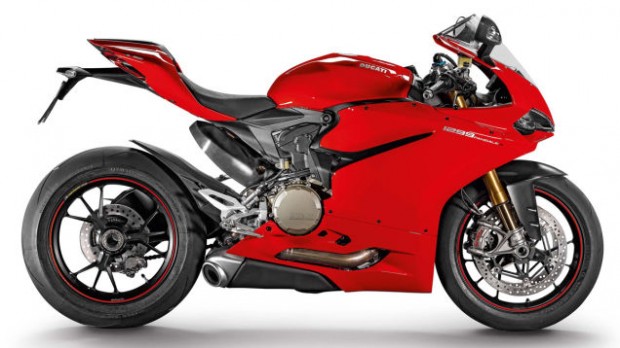 For 2015 we have really pushed the boat out, carrying the momentum forwards from a very positive membership year in 2014. Our fleet this year saw over 20 different motorcycle changes and took our grand total of bikes owned in the last six and a half years to 105; by March/April next year, when we enter our seventh year of trading, that'll be well on the way to 115 and 120 plus is the target for the end of the year!
So what's coming? A bike that has intrigued everyone and has been stunningly reviewed by all the press to date is the Ariel Ace. We took a group of Spyder Club members to the Ariel factory in early September and their reaction to the bike was as expected: 'when do we get ours?!' Hopefully for our March Spain tours in Andalucia and April Coaching trip in the Costa Blanca region; we'll know nearer the time as Ariel are flat out trying make it happen, for all their customers, not just us!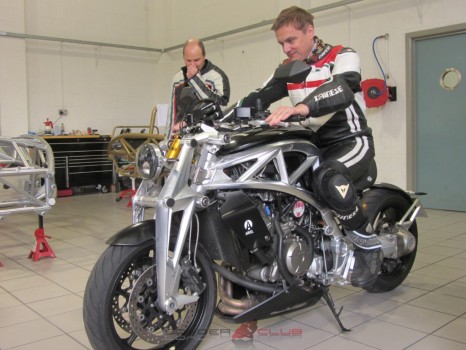 The Ariel Atom also had a huge amount of attention. It's always been our intention to have a few high power to weight ratio cars in the future, well we are working on that with members, more news coming soon we hope!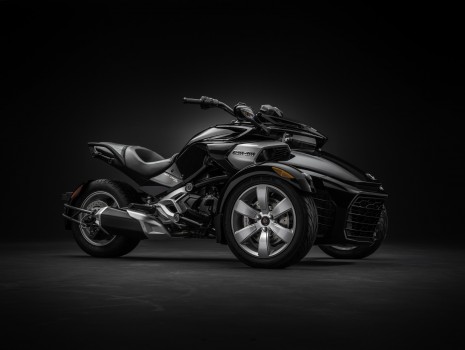 If we proceed in alphabetical order, for now, we also have another Can-Am Spyder or two on the way. The big news is, along with the super comfy touring Can-Am Spyder ST, we'll also have the all new Can-Am Spyder F3. An incredible looking machine that deserves its place in the next Transformers movie and a machine that's very focused on the optimum riding position, sitting the rider perfectly to allow ease of movement whilst on the go. We'll be running a hire fleet of Can-Am Spyder machines next year too, and training and experiences in partnership with Can-Am BRP.
Over the last 6 to 7 years we have run 29 Ducati motorcycles which has lead to a close relationship with the UK team and gained large sales from members and trip guests who have bought a bike off the back of riding a Ducati at Spyder Club. Next year we are hiring Ducati motorcycles in partnership with Ducati UK also, so our Ducati bikes will be all new once again!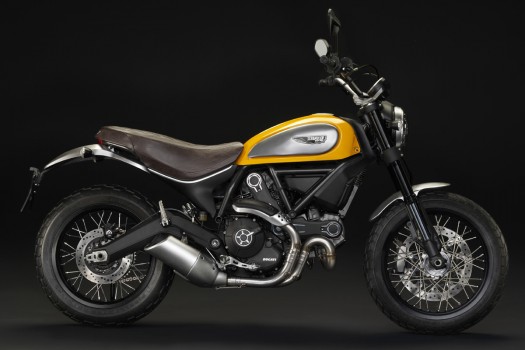 The Ducati Scrambler was sadly not on display when we toured the Bologna factory in mid September, despite our attempts to gain a peek, but the pictures followed shortly after our return home and we put our name down! We had also been advised to save up for another two motorcycles, along came the all new Ducati Multistrada and Ducati 1299 Panigale, ordered, ordered!
We know how good the current Multistrada and 1199 Panigale are and as Ducati always seem to lift an already incredibly high bar, here we go again with ultimate admiration!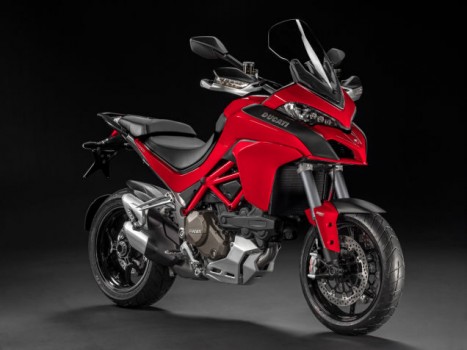 Our relationship too with KTM has been ever present and again we are venturing into a KTM UK partnered KTM rental service at Spyder Club for 2015. We have seen a dramatic increase in the purchases of KTM motorcycles this year with members raving about the staggering 1190 Adventure and Super Duke. Our SMT, whilst not the latest model, has many fans too and now owners.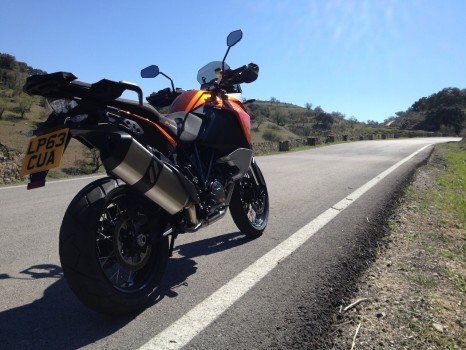 For next year we have again invested more and have another KTM 1190 Adventure and KTM Super Duke on the fleet, we have also ordered the hotly anticipated KTM 1290 Super Adventure, if its abilities are even close to that of the 1190 Adventure, it's going to be epic! And lets face it, it has to be at least as good, and that means utterly amazing!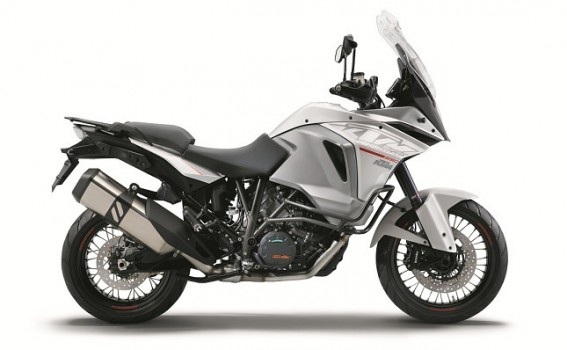 We are also starting two other motorcycle rental services in partnership with Bennetts Motorcycles to offer MV Agusta motorcycle hire and a BMW motorcycle rental service.
New to the Spyder Club members fleet though will be the MV Agusta Brutale 800 Dragster. This has already accompanied us on our Italian trip in September and rightly caused a stir with its incredible looks and that stunning triple cylindered 800 cc'd engine. We'll enjoy having it full time from March 2015 when we take on our 5th MV.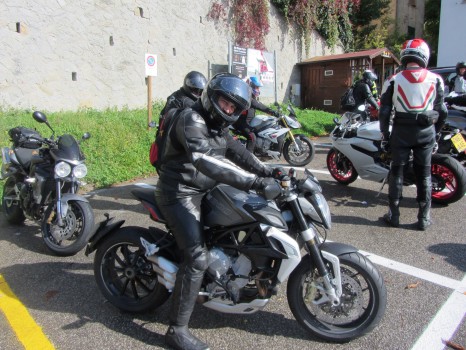 Our BMW fleet has been extended considerably this year through our relationship with BMW Park Lane. Over 2014 we have owned two BMW R nineT bikes, the blissful BMW HP2 Sport, our BMW S1000RS which joined us at the Spyder Club Bruntingthorpe High Speed, V-Max day and then permanently in time for our Ducati Factory Tour and Tuscany Motorcycle trip; plus, recently a 2005, BMW R1200GS which, despite its years is a cracking cross country motorcycle and perfect for pillion riding!
However we have our name on the list for the all new, S1000 engined BMW S1000XR which should be with Spyder Club in the summer of 2015.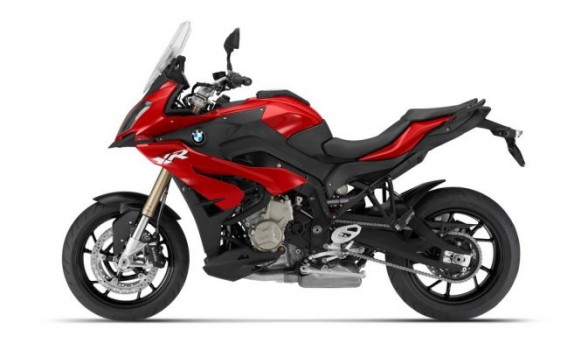 There will no doubt be other motorcycles joining us during 2015, club bikes, hire bikes and trip bikes, all of which Spyder Club members will be able to access.
If riding many more motorcycles at a fraction of the ownership cost interests you, or you just like the idea of really getting to know a bike before making a potentially expensive mistake, JOIN Spyder Club and become part of a unique motorcycle riders club.