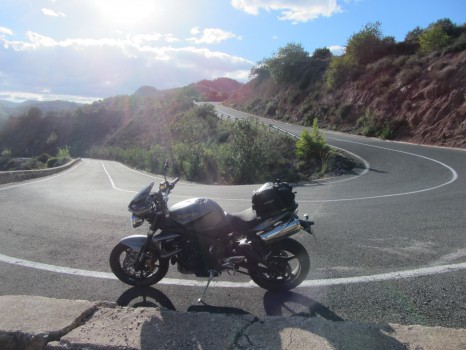 Our second trip to the Costa Blanca, Spain for the finale of the MotoGP series and to ride the superb, quiet, smooth roads the area offers!  Twelve months on since our last visit and we'd forgotten just how good these challenging roads are; in a word, brilliant!!
With four days riding, unless the guests head to Valencia for race day, there's lots of roads to enjoy and some stunning scenery to take in. As riding goes, this is some of the best we do, from fast sweepers to really technical and challenging tight twisty stuff, perfect to focus the riding mind and develop all riders.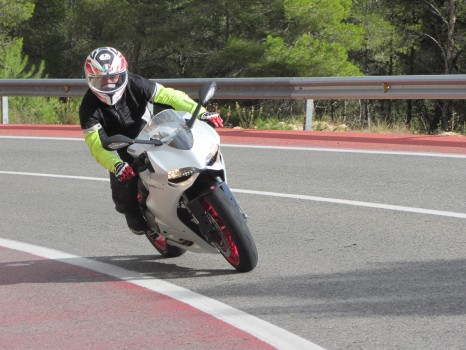 The fleet on this trip consisted of: the Ducati 899 Panigale, Triumph Daytona, Street Triple R and Speed Triple R, BMW S1000RS, R nineT and R1200GS. As usual everyone had a favourite and there were those who were visibly more comfortable on some bikes than others, not always the ones they expected though!
It's the perfect testament to the service Spyder Club provides, bikes that members and trip guests think they'll like don't always suit them; an expensive mistake if you don't get to try your next potential purchase properly first!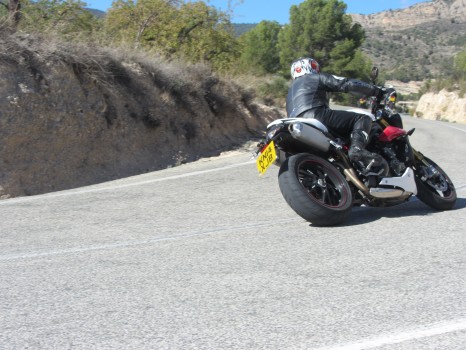 As ever, we as organisers were blessed with the type of guest who enjoyed riding within a group but keeping to their own abilities. They enjoy making progress, potentially learning from others but don't try to rise above their own talents or see the red mist!
It makes for an easy riding time for all if guests arrive with fun in mind, leaving the day job behind and just enjoying riding a very desirable selection of motorcycles on great biking roads and then a beer in good company to dissect the days events, amongst other topics of course!
On the Costa Blanca November trip, those who took the option to go and not ride for a day, got to watch the riding elite working their magic! Four of our guests chose to head to the Ricardo Tormo, Valencia circuit to see the MotoGP series finale, with the Moto3 championship still to be decided. It made it the best race of the day, with many overtakes and battles potentially helping decide the championship.
All came good in the end, with Alex Marquez finally clinching the title with his third place after being pushed down the field on a number of occasions and making it a historic day, with two brothers being world champion riders!!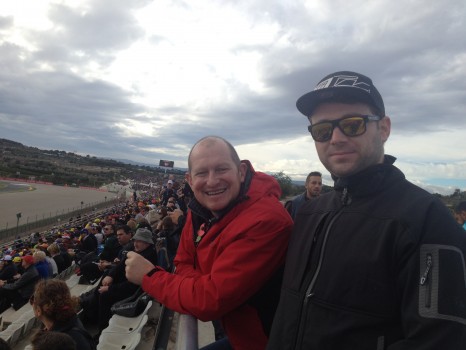 What an end to the Spyder Club year, we've had some exceptional motorcycles over 2014 and 2015 is looking even better. Our trips have all been attended by riders we have relished biking with and they have enjoyed their time with Spyder Club; members and non-members alike.
We are now looking forward to the new year, new bikes, new routes and old favourites; and establishing our motorcycle rental service and introducing rider training into Spyder Club on both UK events and European trips.
If you enjoy riding many different motorcycles, meeting new friends and being part of a club that has now provided its members with 105 different motorcycles since 2008, JOIN SPYDER CLUB!