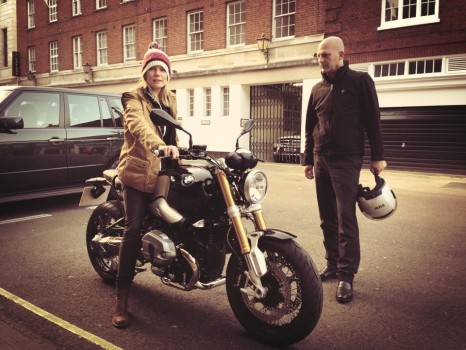 The BMW R nineT was picked up from BMW Park Lane on Tuesday 11th March with the agreement, we couldn't ride it until Saturday the 15th which was when BMW did their official launch of the bike – it was a tough promise to keep!
On the 15th March the R nineT was in the back of the Spyder Club van heading south to start our season under Spanish skies, which, were beautifully sunny and a much needed change to the gloom of the UK!
Since arriving in Spain it's covered 1,200 miles on challenging roads and been ridden by 14 different bikers meaning we have a a proper opinion of the new, very retro, very cool BMW R nineT!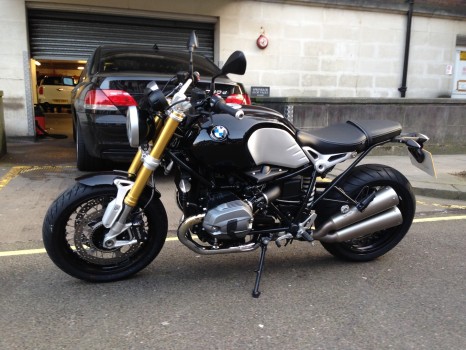 It's been a gem! Members and our Spanish trip guests have nothing but good to say about it: the engine, power, handling, brakes and of course its looks! With a low seat height it also fits the masses, it's comfortable enough to ride all day and what a day it would be…
The retro scene it a rapidly growing one, the 70's motorcycle look returns with modern ability and in the R nineT, BMW have recreated their distinct look exceptionally well. It's a beautiful motorcycle which owners can fettle to their own visual desires with a good selection of BMW add ons. The Spyder Club machine is a pretty standard purchase, as it comes, but we are very happy with it.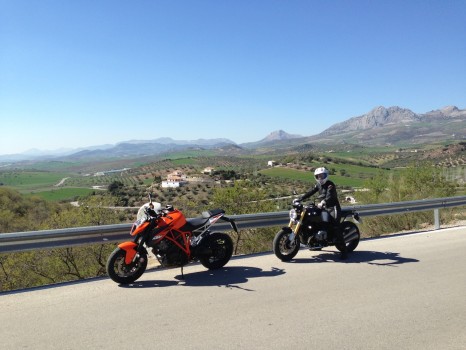 The Akrapovic exhaust looks good, sounds good and burbles beautifully when you throttle off! It's a typical BMW soundtrack, nothing really new but it suits the bike's character perfectly and adds to the riding experience, you really do feel like you are riding something very special!
The engine again is tried and tested, a boxer unit used successfully in the GS since 2005 so nothing new to report bar it works in the R nineT! The torque is perfect, linear, with no surprises, so the rider can get on with enjoying the character of the bike and its ability to be hustled on all roads. It propels you from corner to corner with no nasty moments for those wishing to push on. The engine in particular has been raved about, it works really well in the R nineT package.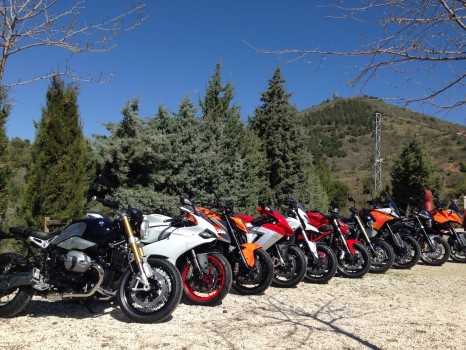 The handling also has impressed, it's brilliantly balanced with good feedback on all the roads we've ridden it on. From fast sweeps to tight twists, it has dealt with it all impressively. The different ability and build of the riders we've had in Spain has proved it's a bike that works very well for all!
From our tall chaps to Spyder Lizzi, it's been a capable, easy to use motorcycle in all of the situations we've experienced. It is a smaller bike, definitely in comparison to the Moto Guzzi Griso SE which is probably it's main rival. Similar power, weight and both with a twin engine and shaft drive that provide bags of character and massive fun.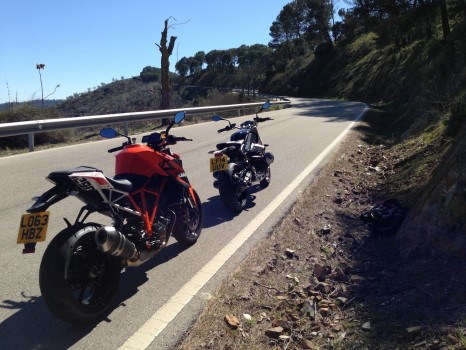 Like the BMW, the Griso does it well, great looks, superb engine and a chassis that copes exceptionally well with all manner of roads, it is regularly requested back on the Spyder Club fleet, we just need a few more members to justify!
If you haven't ordered a BMW R nineT then it's unlikely you'll be riding one soon.  Sold out until 2016, two members ordered a bike whilst in Spain so it's been another BMW success story. But you can ride it at Spyder Club, whether as a member or on a Spyder Club trip, you'll be very impressed indeed. Get in touch and speak to Spyder Club about Joining or coming along on a Fly-Ride Trip so you can 'Ride More!'