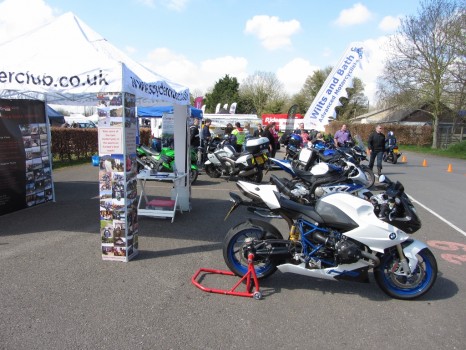 Spyder Club had a busy weekend with Castle Combe BikeSafe on Saturday and the Thames Valley Advanced Motorists meet on Sunday.
Lizzi and six other members were booked in on the 10am BikeSafe assessment which consisted of two riders spending an hour on the local roads around Castle Combe riding with a advanced police motorcyclist who upon returning to the circuit gave feedback on their riding skills. After a safety briefing there was 15 minutes of fun on track too – all in beautiful sunshine. Hopefully the start to long, hot summer!
All in all Lizzi and the members thought it was an excellent day. Great feedback was given by the police assessors on how to keep safe out on the roads and the time on track was just enough to whet the appetite and now everyone is keen to give Castle Combe another go!

Sunday saw an early start in Wokingham to catch up with the TVAM meet for tea and bacon sandwiches. The BMW HP4 and HP2 were on display again and the sunshine resulted in an excellent turn out.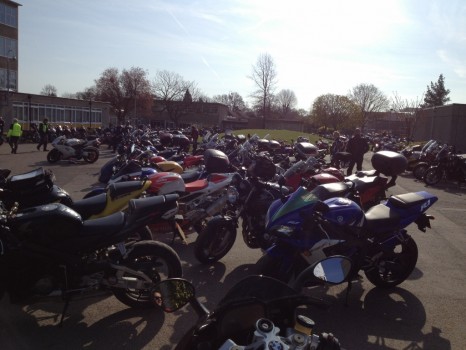 The day was ended with plenty of bike racing to watch on TV – not sure a weekend gets much better than that!