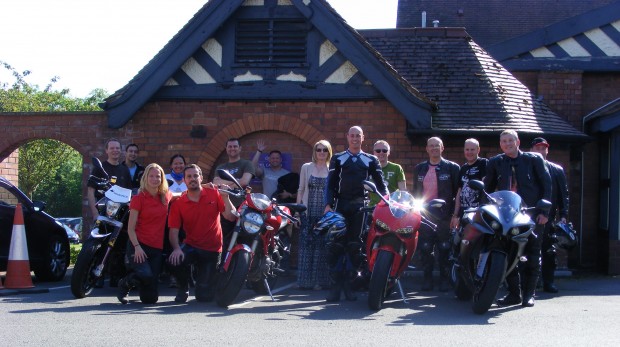 HAPPY NEW YEAR!
We enjoyed a great end to 2012 with 11 new members joining Spyder Club.  As ever our membership rejoin rate stayed very high and we've also had a number of past members returning.
Our 2013 trips look very healthy too with:
•    81% of bookings being returning guests
•    10 members joining us on 2 to 4 different tours this year
•    19% of our 2013 guests did two or more trips in 2012
Bar the odd ride-out, we'll be kicking off 2013 on Saturday 23rd February with our annual Winter Party which this year includes a Norton factory tour lead by Stuart Garner, CEO.  Non-members interested in joining will be welcome to attend by application.
The 2013 tour season will start in Andalucia, southern Spain.  Guests fly into Malaga airport and are picked up to begin their 4 days of two wheeled fun.  Like minded company is a given, as is a stunning fleet of motorcycles to ride, swapping along the way, as with all our tours.
Our first Open Day of 2013 will be held at the Bird In Hand near Witney on the 13th and 14th April.  Guests will sample some of the fleet and get a taste of what you can expect from the unique service Spyder Club provides.  The new Can Am Spyder ST will also be making a guest appearance!  Limited spaces are available so please get in touch now to request a place.
#
Start 2013 on a high, join Spyder Club as a member and/or on a fly-ride motorcycle tour and experience a new way of riding an ever changing dream garage!
Andalucia, Spain:  Four, 4 day trips:
Fri. 1st to Tue. 5th March, 8 spaces
Fri. 8th to Tue. 12th March, 4 spaces
Wed. 13th to Sun. 17th March, 8 spaces
Wed. 20th to Sun. 24th March, 3 spaces
Isle of Man TT: trips running over:
Tue. 28th to Fri. 31st May, full
Tue. 28th May to Sun. 2nd June, potential spaces available, practice week
Tue. 4th to Sun. 9th June, full
Swiss Alps: 4th to 8th July, 2 spaces available
Scottish Highlands: 18th to 21st July, 1 space available
Provence, France: 6th to 10th September, 4 spaces available
Pyrenees and Northern Spain: 11th to 15th September, 3 spaces available
Potential guests are interviewed before a 25% deposit is taken to secure a place to make sure each guest enjoys their time with us.  The majority of trips are for a maximum of 8 guests.  Guests are welcome to join us on their own bikes, either meeting us at the start or we can transport it.  Members enjoy discounts on Spyder Club trips and events.