It's been a great show for us here at Spyder Club with lots of enquiries and members joining. We have also had a lot of visitors including Maria Costello, Chris Walker, Niall MacKenzie and Stuart Garner from Norton.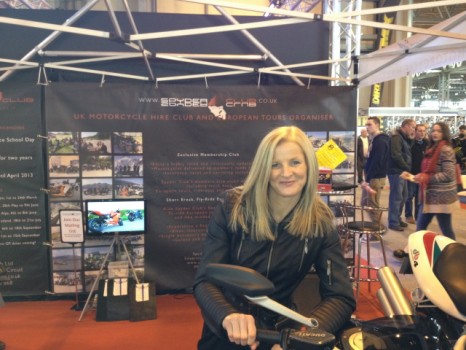 It's also been good to catch up with our friends at Ducati, KTM, Triumph, Yamaha and Husqvarna and make new friends with Victory who have confirmed a bike on the Spyder Club fleet for next year.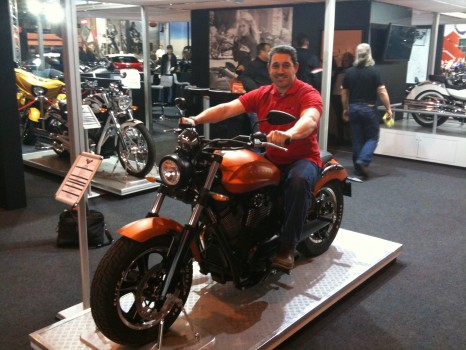 As ever it's also been good to chat with Kevin Ash and hear his views on the latest bikes and meet Rachael Clegg who's IOM TT calendar is selling well! The Ron Haslam Race School (now confirmed at Donington Park again) and California Superbike School are also here, as are Silverstone and the Lost Adventure gentlemen meaning we see lots of familiar smiling faces each day.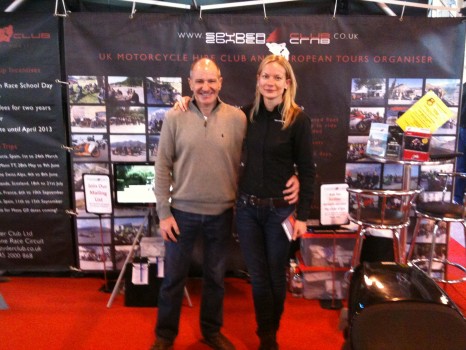 We haven't seen as much of the show as we'd have liked as the stand has been so busy but what we have seen is a well attended show and plenty of full shopping bags. Lets hope it's the start of a successful 2013 season for the entire motorcycle community!