It's been a whirlwind year and a difficult one in the motorcycle industry. With a wash out summer, bike sales were never going to be strong in the UK so lets hope the Motorcycle Live show will get the two wheeled enthusiasts fuelled up for 2013!
This will be our fifth time of exhibiting at the NEC, Motorcycle Live Show (on stand 3L15 this year) and we are looking forward to it! We are going with a bigger and better stand, displaying more bikes and feel this year more than ever, we have proved we offer a cost effective and time efficient way of riding lots of different motorcycles within a friendly club environment. Riders are starting to take note, so to those who tell us 'next year' – isn't it time to mean it?
We of course want to attract of new members! With member loyalty exceptionally high, 75% in their 3rd, 4th or 5th year, and trip guests returning time and time again, many members doing 2 trips this year and booked on to 2 or 3 next, we enjoy the friendliness of our members and the type of riders we attract and are looking for more!!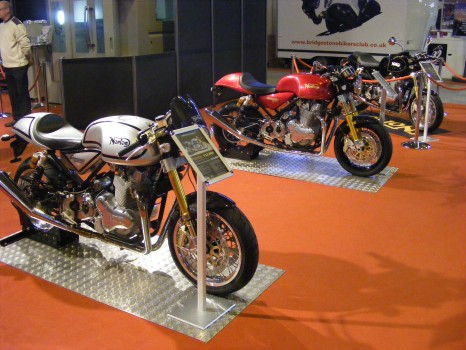 We have listened to our members, put time and energy into new ideas and evolved over the past four and a half years into something the motorcycle enthusiast can use and enjoy. Do you like the idea of riding lots of different motorcycles? Us too, so come along to the NEC between Saturday the 24th November and Sunday the 2nd December and have a chat with us on stand 3L15, see you at the NEC, Motorcycle Live!