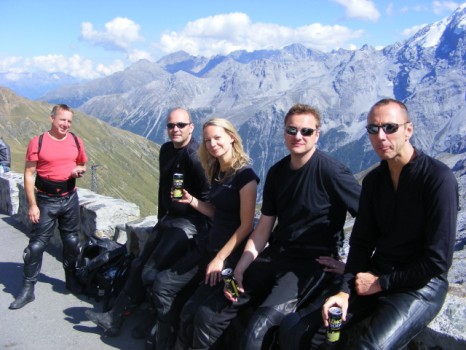 The attraction of motorcycling is the freedom, the exhilaration, the ability of the machine you're commanding and the way you command it! Get the corner right and you feel like a racing legend, get it wrong and you feel you've let the side down, it's an art form and we love it!
For the majority the joy of throwing your kit onto your bike and heading off into the mountains to find the best twisting roads it the idea of holiday heaven but for many these days, time is against them. The pressure of family life and work mean taking a week away isn't always feasible. Add to that the motorway stints to get to our favourite European destinations – and then again on the return home – and it can become very time consuming.
And that's where the advantages of a fly-ride motorcycle tour come in. Arrive at the start of a long weekends riding, fresh from a short haul flight, off the hotel transfer bus and into the bar to meet a group of like-minded riders on the first night, perfect! No long days in the saddle squaring off your tyres, just a fleet of exceptional bikes waiting!!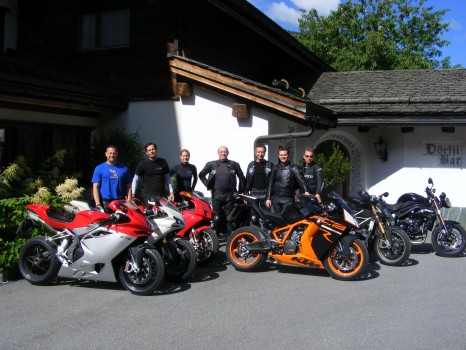 With routes planned it's all very simple, jump on a bike and follow the guide across well chosen roads through some of Europe's most breathtaking scenery, stopping along the way to swap bikes, gaining valuable experiences which ultimately improve your riding and make you want to ride more.
On Spyder Club fly-ride trips we take care to bring like minded motorcycle enthusiasts together, giving our guests the opportunity to make new friends whilst enjoying a fleet of diverse motorcycles currently including the sublime Ducati 1199 Panigale, a back to basics and all the better for it, Bimota DB4 and the incredibly accomplished Norton Commando 961.
In addition to the good company and incredible motorcycles we add challenging routes that every riding enthusiast will remember with a smile, weeks after returning home! What are the advantages? Excellent company, no hassle motorcycling for the busy rider and routes and bikes you'll want to enjoy again and again!
To find out why Spyder Club has an excellent repeat business record or to book your place on a Spyder Club fly-ride motorcycle tour, call us for a chat on: 0845 2000 868