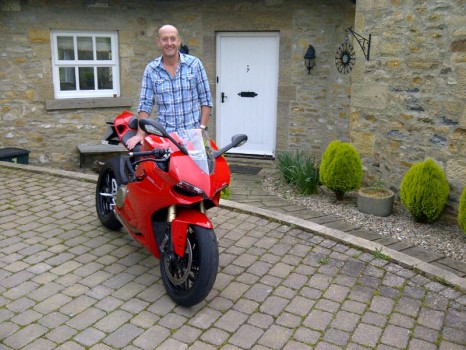 Spyder Club member Mick W is the first to use the run in Ducati Panigale 1199. After a couple of days he is more than impressed 'unbelievably quick and super smooth but retaining it's essential Ducati character.'
Yamaha R1 and Husqvarna Nuda R are close to being run in, just a few more miles to go.
New bike purchased today, more news coming…. any guesses?!?