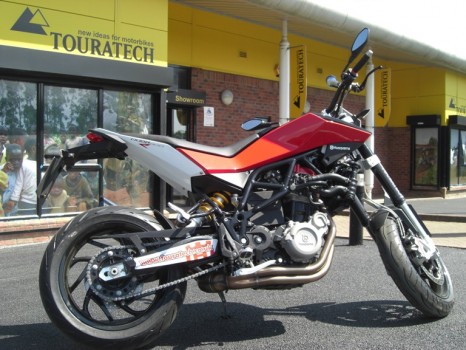 It's a bike members are desperate to ride; many of them saw it at the NEC bike show and realised the fun factor it holds.  Add to that it's been well received and we have a cracking bike to add to the Spyder Club fleet.
It also means it's arrived in time for this Saturday's Open Day based near Coventry, as has the weather!  Come along for a day's riding and experience what Spyder Club has to offer!
A huge thank you to Touratech and Husqvarna Motorcycles for working with us here at Spyder Club!