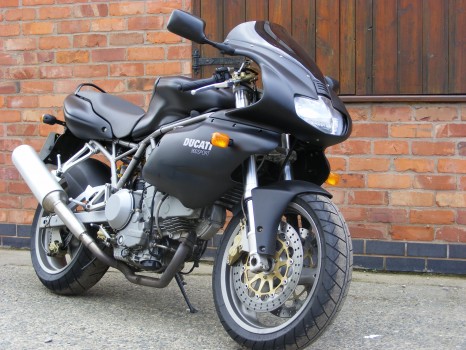 The first of the new track fleet has arrived at Spyder Club. This Ducati 900 S will be available to members and non-members joining us on the Niall Mackenzie instructed track days with Focused Events.
Currently the other track bike is a Ducati 848, this will be leaving us soon and replaced with something just as entertaining!
First impressions of the 900 S are very good, plenty of room to move about and enough poke for us mortals! The handling is typical Ducati, superb just as it is!
If you are interested in being instructed by Niall Mackenzie on track, please contact us.