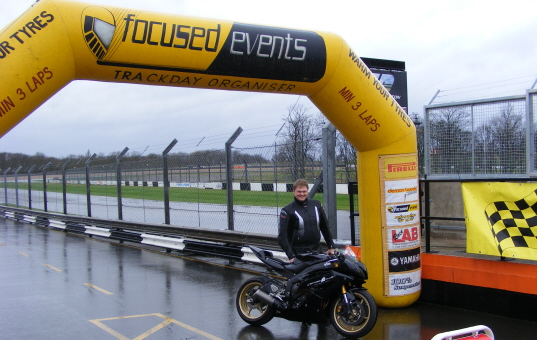 2nd March saw Spyder Club's base in Maidenhead open for business, a day later and the R6 saw its first outing at a very busy Donington Park track day.  With better weather already blessing  us (apart from the current blip!) there's never been a better time to join Spyder Club.
As a consequence of the recessions's bite Spyder Club will offer, for 2009, monthly payment schemes.  These options will allow members to spread payments over different periods of their membership.  Half of the membership fee will be paid on joining with the remainder settled in 3 or 6 monthly payments.
Members opting for these agreements will receive half of their allocated points and miles on joining and the rest will be released pro rata.  For example, members joining at £3,000 but opting for three monthly payments will initially pay £1,500 and receive 600 points and 2,500 miles.  Thereafter, three monthly payments of £550 will then be taken and 200 points and 834 miles will be added to the membership account (month 3 mileage allowance would be 832).
For further details please call 01332 850344 or click on What it Costs.