Spyder Club provides a different and exciting concept in motorcycle riding enjoyment by giving members the opportunity to ride the machines of their dreams without the usual hassles and costs of ownership.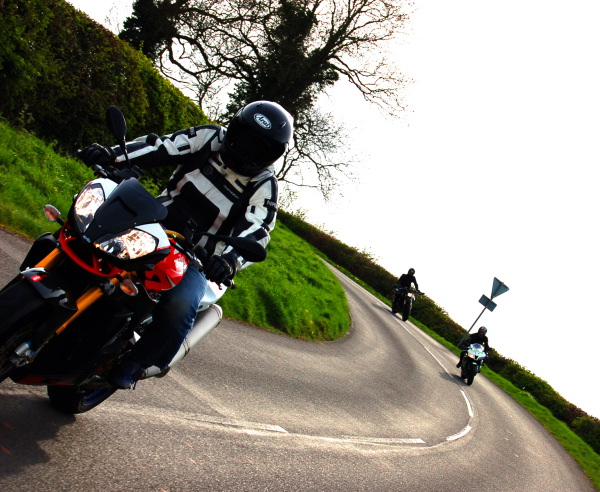 Based at Donington Park, the company offers enthusiasts the opportunity to ride the ultimate, most exotic motorcycles, but without the usual financial commitment.
"Membership of the club is open to every motorcycle enthusiast, be they wealthy businessmen who can afford a stable of various top of the range machines, or, the rider who yearns to try something special alongside his everyday machine," explained Mark Smith-Young of Spyder Club.
"What we offer is a choice of machines, ready to ride, without any worries about maintenance, running costs, insurance and the like – members will simply have to ride the machines that others dream about."
Spyder Club is a new motorcycle members club based at Donington Park that lets you ride top superbikes without the commitments of ownership. From as little as £950 a year Spyder Club takes care of insurance, tax and running costs and will even deliver the bike to your door, 50 pence per mile return, all you need to do is choose which of the bikes you want to ride and fuel it.
Starting with ten bikes, Spyder Club intends to increase this to thirty through the year. Members will enjoy a ratio of one bike to six members and up to 50 days or 5000 miles a year with the top package £2,600 per annum.
Current bikes include an MV F4R312, Ducati 1098Sand Hypermotard S, Benelli Cafe Racer, Aprilia Tuono Factory Triumph Speed Triple and Daytona 675, KTM Supermoto 950, Honda CBR600RR and a Suzuki GSXR1000.
From 10am to 3pm on the 18th April Spyder Club is having an open day at its base at Donington Park. All general enquiries and potential members are welcome to come and see the bikes and chat with the staff about the service Spyder Club can provide.